Now is the time of year that many families will be heading off on a plane for a holiday. For a lot of people, the actual plane journey can be quite stressful especially if you have a phobia of air travel. Throwing children into the mix does nothing to reduce the stress levels as a combination of odd flight times, hours spent bored at an airport and then a few hours confined on a plane can make even the most easy-going of children act up.
What you need to reduce the stress levels are a few well chosen accessories designed specifically to make air travel easier for you and your family. These Amazon best sellers are all bought and loved by customers just like you and will help reduce the stress of all the aspects of flying.
Who hasn't nearly lost their passport or travel documents when going through security?! Take the panic away with a smart, safe travel wallet that can easily store all the passports for up to five people along with credit/ debit cards, money, keys, tickets and paperwork to make sure your departure and arrival at the airport is smooth. This wallet comes in a number of colour ways (my advice would be to pick a bright one so you can easily see it in your bag). It also has a handy wrist strap and is made from RFID blocking material to stop scammers reading your card details.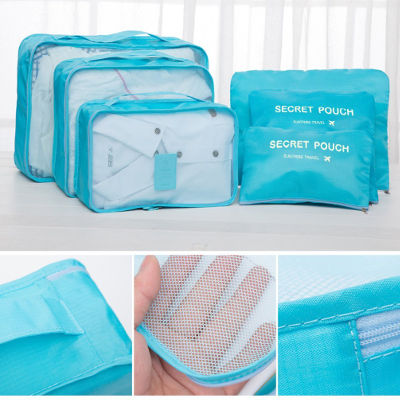 Take a lot of the hassle out of packing for your holiday by using packing cubes. These have become more and more popular in recent years and can really help with organising everyone's clothes, particulary with small baggage allowances. Buy a variety of bags and then allocate each person their own bag (stick to one colour/ size for each person so it's easy to see who has what). Using cube will cut down on the amount you pack as well as keeping it neat and tidy. On the way back you can allocate cubes for colours/ darks/ whites so putting on a wash when you get home is easy too.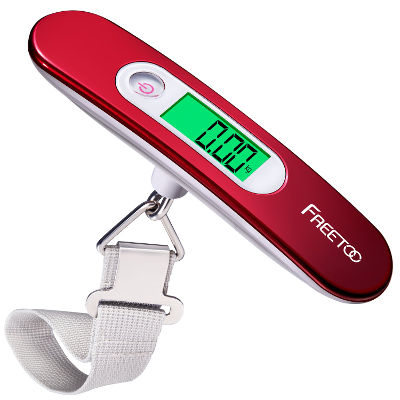 Always guaranteed to make travelling stressful is the ridiculously small baggage allowances some airlines allow. Trying to keep costs down on a family holiday quite often means restricting how many bags you take. Use one of these digital scales to make sure you've not gone over weight before you fly. This scale is easy to use for all different types of suitcases and bags and is also easy to stash so you can also weigh your bags before coming home again.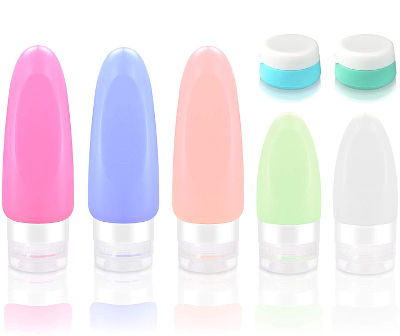 If you're travelling hand luggage only or need to keep weight down in your hold baggage, then invest in some travel bottles to decant toiletries into. This silicone set are light as well as being leak-proof so no need to worry about shampoo exploding onto your clothes. They are also BPA free so can be used for baby products or if you have sensitive skin. The set comes with five tubes and two tubs depending on what toiletries you need to take.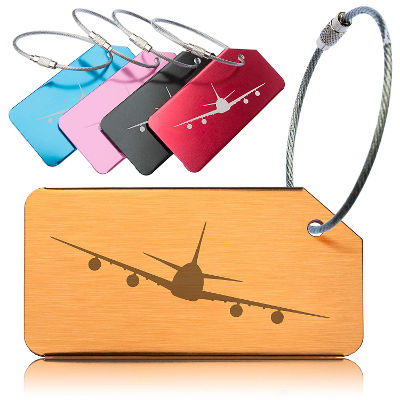 Make sure your bags are easy to identify at baggage reclaim by using a distinctive (and strong) luggage tag such as these brightly coloured aluminium ones. They come in a five pack so you should have enough for all your family's bags. The tag is attached with a secured steel cable and clasp so should stand up to all the bumps and bashes as it goes through the airport. The tag has space to write all your contact details just in case your bag ends up in a different location to you.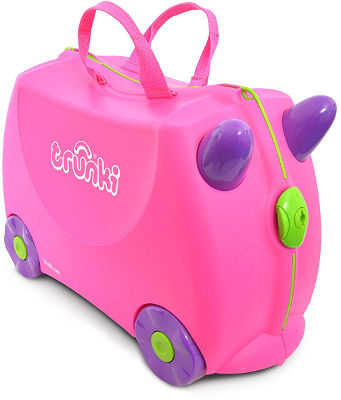 Make the airport fun for your children with one of the best selling kid's suitcase of all time: a Trunki. The right size for a cabin bag, it can be filled with all the bits and pieces your child wants to keep them amused and happy during the flight. The main thing about the Trunki though is that it can be used as a ride-on. So your child can have fun wheeling it around the airport and you don't have to carry their bag for them. Win win! The Trunki comes in so many different designs the only hard thing will be choosing which one they like best.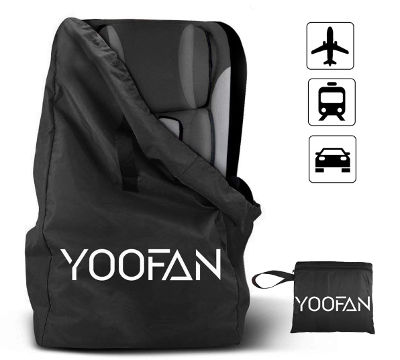 If you've decided to take your stroller or car seat with you but want to check it into the hold, then you'll need a sturdy bag to protect it while on the plane. This gate check travel bag is made of strong material to give the car seat or pushchair a bit of protection from bumps and scrapes. It also has shoulder straps to make it easier to carry through the airport. Once you've used it the bag folds up nice and flat so won't be hard to stash when you're on holiday.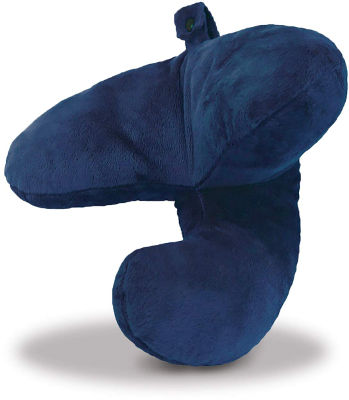 Once you've boarded your flight and everyone has settled down, there might be the chance to catch a quick nap (or at least help your children get to sleep). Try one of these best selling J-Pillows that are deisgned to keep your head from falling forward. The J-Pillow goes around your neck and then has an extra cushion that is designed for you to rest your head on. It can be aligned for either side so you can find the most comfortable position to fall asleep in.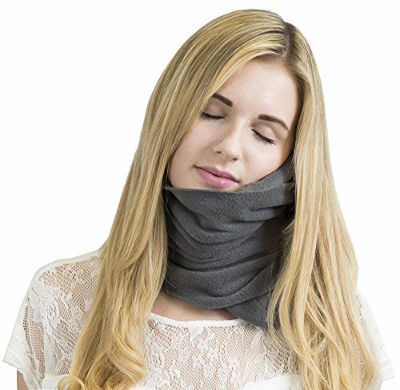 Another neck pillow with a different design to the usual shoulder huggers. This one looks more like a scarf on first inspection, but it actually has a hidden neck support inside the fabric that can be positioned either side depending on how you sleep. The fabric is machine washable in case of dribbles and the Trtl folds up nice a small for easy storage once you've had your nap.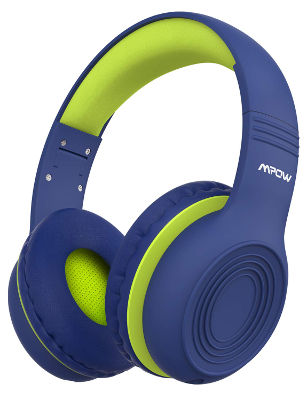 When flying or travelling with kids the best advice I ever read was to embrace the screens! To make the journey as stress free as possible, a screen for a child can make a big difference. Watching their favourite shows, playing games, whatever they enjoy the most. Make it even better for them (and quieter for you) by getting a good pair of kids headphones. These from Mpow are highly rated on Amazon due to their chunky, comfortable design, easy-fold ability, and are noise-limiting so as not to injure your child's delicate ears.