We asked Google whether we should take our car seat on the plane with us before we flew long haul this year, I thought it would be good to have a post on the different opinions and reasons we made our decision. In the end, we didn't take our car seat on the plane itself, we did take it with us but checked it in.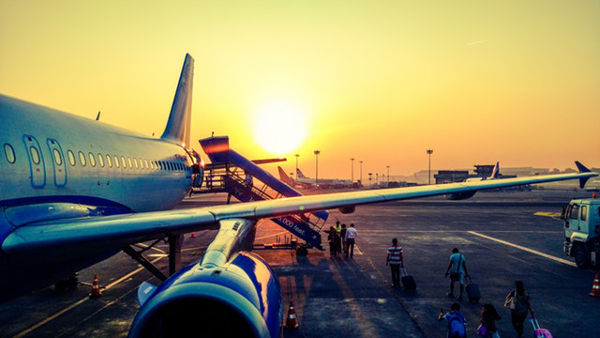 When you're flying with children, especially on long-haul flights, it's difficult to know what things to take with you and what to leave at home. Should you take the pushchair to the gate? How many nappies will I need? What about the car seat? Before we flew I didn't even consider taking it on the plane with us, I just assumed we would hire one along with our car on the other side. As our post on family car hire will tell you, hiring a car seat is pretty expensive (especially through car hire companies) so we decided to take our own car seat with us.
Do I need a car seat for my baby?
On most airlines you don't need to book a seat for a child under 2- they can travel on your lap and you can save the money. This doesn't mean you can't book a seat for your baby though. Consider how long the flight is going to be and decide if you want to be holding your little one for that long. Shorter flights might be manageable, but for longer flights you might decide to pay for their own seat to give you a break from holding them.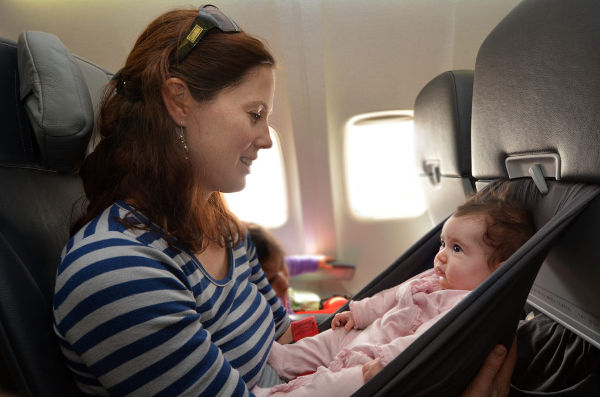 Some airlines will have cots available for babies, however this needs to be sorted at the time of booking and is usually only limited to a certain number of seats so will not be guaranteed on every flight. The cots will have a maximum weight and height so you need to check these to make sure your baby will be able to use them.
If your airline offers meals but you haven't booked a seat for your child then you will need to contact the airline in advance if you would like a meal for them.
Is my car seat allowed on a plane?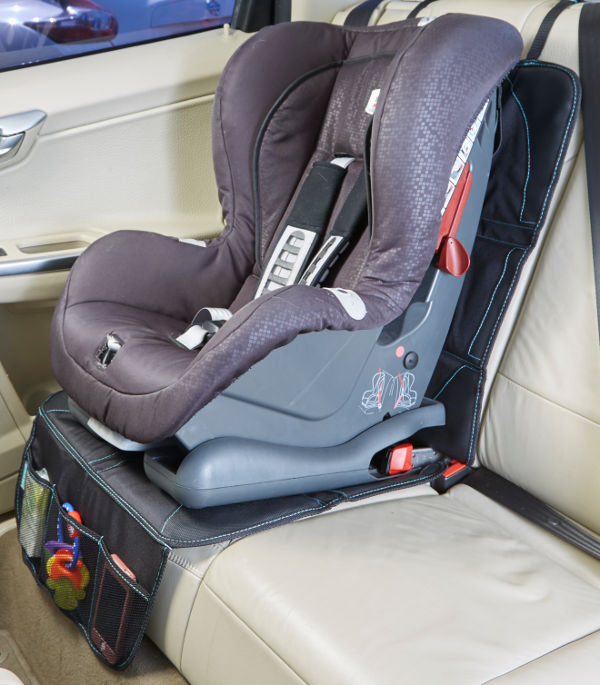 You might be wondering if you have an airline approved car seat as without one, you will be made to check the car seat into hold before you board the flight. To find out if you can take the car seat on the plane you need to have a look at your airline website.
As an example, I've taken a look at the Virgin Atlantic information for taking a car seat on an airplane. The first interesting point to note is that you can only take one if you are flying Economy as their more expensive seats have airbags that can not be used with a car seat. You also have to have a guardian of 14 years or over next to each child with a car seat- so if you are travelling by yourself with two children using car seats you will need to sit in the middle of them.
As well as those points the actual car seat has to:
Be designed so that it can be fitted using the single lap strap type harness you get on planes
Have a separate 5-point restraining harness
Not exceed the dimensions of the aircraft seat
Must be secured to the plane seat at all times of the flight
The seat also has to display a particular code or label depending on the country you are flying from that indicates its approval for use by the country's standards body.
If your car seat covers all these points (check whatever airline you are flying on for their requirements) then you can take the seat.
Reasons to take the car seat on a plane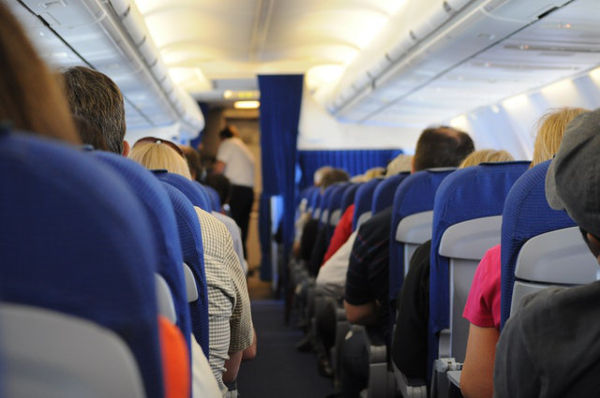 If you've found that you can take the car seat, what are the reasons for you to do so? If you have your child's car seat with you on the plane then you know for sure it is something that is familiar to them. This might be really important if you think your child is going to be anxious or upset going on the plane.
The child seat also ensures that you can properly strap them in when you need to. We found that our daughter was easily able to undo the lap belt on the plane and so had to devise ways of getting her to keep it on when the seatbelt light was on.
Their own car seat is more than likely going to be a lot more comfortable then sitting on the airplane seat or on your lap for the full flight, especially for littler kids.
It might help them to sleep better if they have their own seat with them. Instead of trying to get them to sleep in the plane seat you can use the same cues that you use in the car. The familiarity and comfortable position will be a bonus.
If you have a small baby you can use the car seat as their baby carrier as well, making it a lot easier to get them on and off the flight.
Reasons we didn't take our car seat on the plane
After all those good reasons to take it, why didn't we bother? It all came down to laziness! Actually, that's not completely true, laziness and our daughter already being three so passed the age where a car seat would be sat in for ages anyway. The laziness part was me not wanting to take the car seat our of the car, measure it and check for the proper labels, as well as checking the seat manufacturers details as to whether it could be used with just a lap belt.
On the overnight flight coming back from the US it might have been quite useful. Even though our daughter did get a bit of sleep, she probably would have gone to sleep easier and for longer if she'd had her car seat to sit in. We also have on our car seat this Sandini head support that would have supported her head so she would have been really comfortable.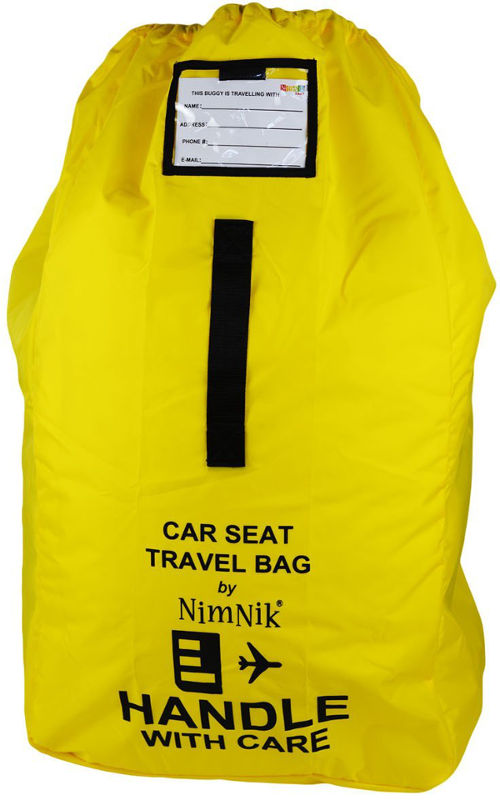 The final consideration was having to carry our car seat all the way to the plane. It's not the lightest of seats and would have been quite awkward along with a pushchair and carry on bags for all three of us. Instead, we checked it into the hold (on Virgin you could check in a pushchair and a car seat along with a suitcase for free) in one of these car seat bags for air travel that we bought on Amazon. It did mean a slightly nervous wait at the other end for it to come round on the baggage carousel!
Taking a car seat on a plane: final thoughts
As long as you've checked with your airline that your car seat meets all the requirements then there's no problem with taking your seat. It can be a good idea if you have a smaller child as they can sit and sleep more comfortably in it and will be more secure if there's any turbulence.
It also means you have your car seat at the other end if you're hiring a car or going to use taxis. Let us know in the comments whether you take the car seat with you on the plane, or at all when you travel with your family.