One of the things we really wanted to do with our daughter when we went to Walt Disney World was a Disney character dining experience. Our friend's who we went on holiday with had done Disney dining on a previous visit and their kids had loved it so we were really looking forward to it.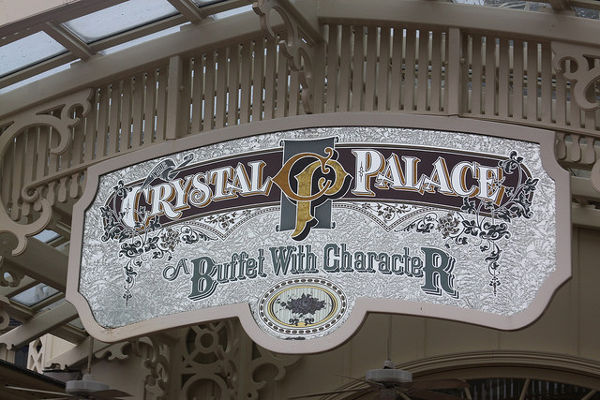 The Disney character dining we choose was at The Crystal Palace at Magic Kingdom. This is a buffet style restaurant where you get to meet Winnie the Pooh characters. Our daughter loves Eeyore and Piglet so it seemed the best choice.
The character dining meal can be booked 180 days ahead, we probably booked it a month ahead and slots were going fast (we went over Easter). We decided to do the lunch buffet as it was a bit cheaper and the time would suit our daughter better.
You don't pay beforehand for the Disney character meal, it is just a reservation that you can make online or use the My Disney Experience app to do it. This puts it all in your planner so you never miss the date!
The cost of the experience isn't cheap- adults paid $50 and children (check what age under) $28 so if you have a big family with older kids too it will add up. However, if it's something that will bring a lot of joy then just go for it.
What happened at the Disney character dining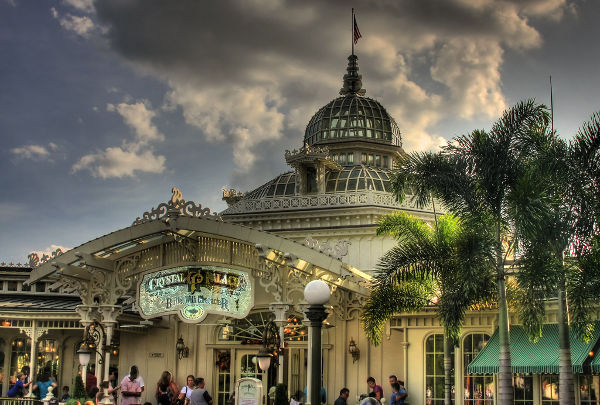 We turned up a little bit early (about 15 mins) for our lunch and were able to check in straight away. There are seats just outside The Crystal Palace for people to wait on. We weren't waiting long and were seated towards the edge of the restaurant which is styled like a conservatory with lots of greenery and lofty glass ceiling. Soft drinks are included in the buffet price and are brought to your table by the waiting staff.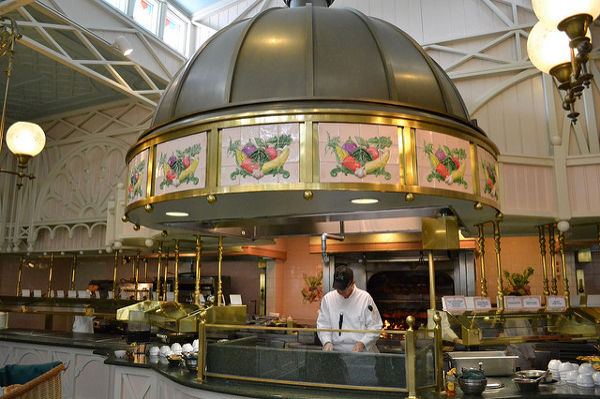 The food was really high quality from the buffet, there was a lot of choice with hot and cold food available and enough to get a really full meal. The buffet also had a dedicated kids meal area with easier to eat things like chicken nuggets if you have fussier eaters with you. The dessert section was also well thought out with lots of individuals cold puddings as well as a hot pudding to try. There was also an ice cream station with different flavours and toppings which the children really loved.
Our daughter was a little bit out of sorts on the day we went to character dining. It was our first full day at Disney World and I think she had been a bit overwhelmed with the noise and people. So when we went for lunch she just didn't want to sit still! I was starting to wonder if she would actually interact with any of the characters at lunch. Luckily there was no need to worry!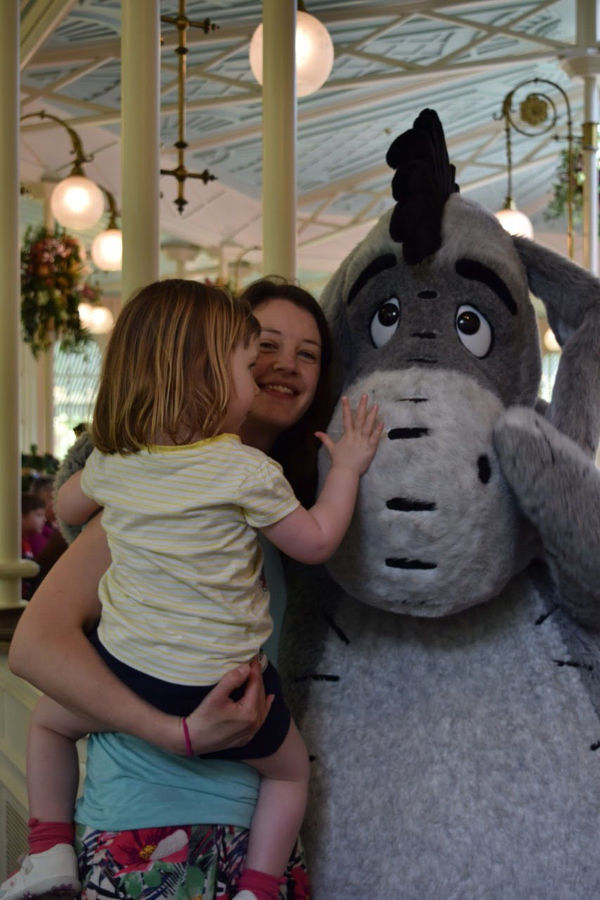 Each character (four in total) comes round to your table at least once and spends time saying 'hello' posing for photos and signing autograph books. The first character for us was Winnie the Pooh. Our daughter was a little bit hesitant, but she was still happy to pose for pictures. When the next character came round she knew what was going on and thoroughly enjoyed hugging Piglet, Eeyore and Tigger. We got some great photos of her enjoying herself!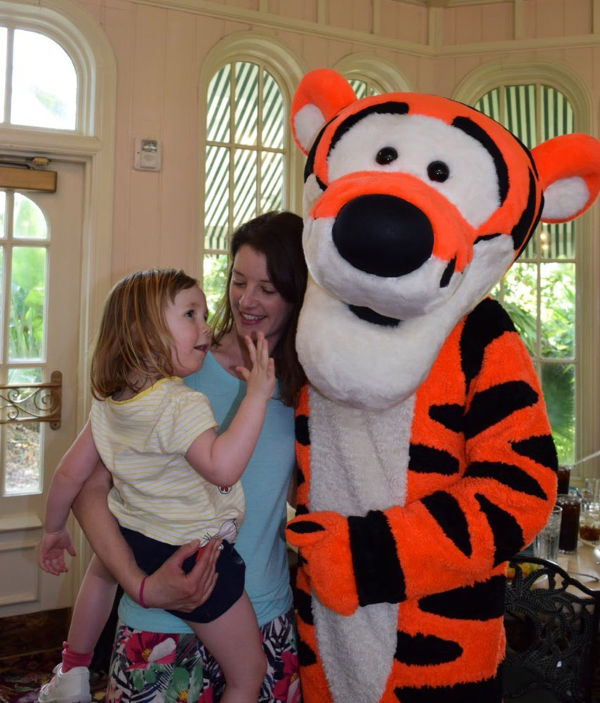 The character dining isn't just for younger kids either, our friend's son is 12 and he still wanted hugs with the characters and was really excited to see them.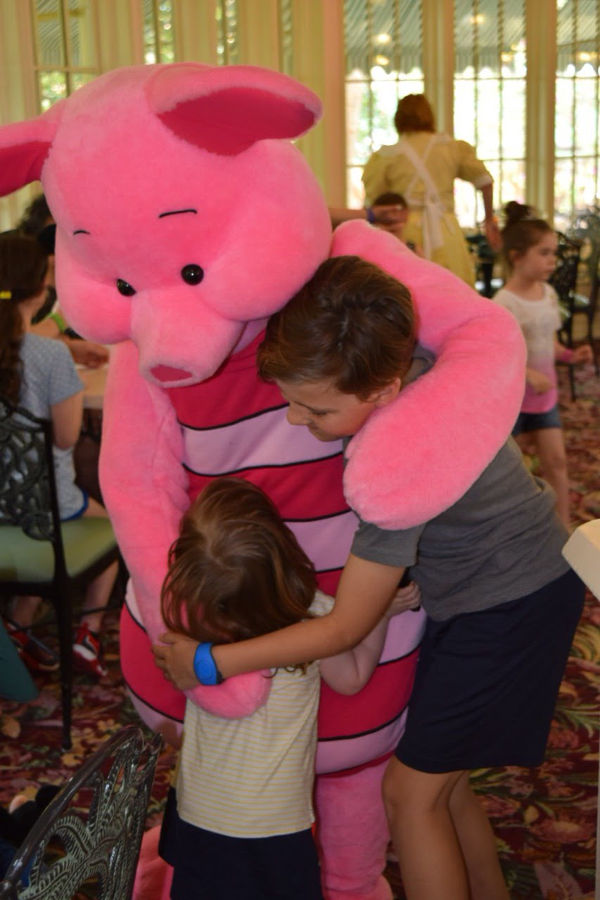 During the meal, there were a couple of opportunities for our daughter to join a parade with all the Disney characters. They would circle the room and all the kids could march along behind them. Our daughter (and all the other kids) loved doing this- it was a good extra touch to keep them all amused.
We were probably at the meal for at least on hour and at no point did we feel we were being rushed. The Crystal Palace didn't feel really busy and we never had to queue to get food from the buffet either. In fact, the whole experience was really lovely for all of us!
What are the other Disney character dining experience options?
Even though seeing the Disney characters at the Crystal Palace is clearly the best Disney character dining choice available at Walt Disney World 😉 there are some other options available for meeting different Disney characters. I'm just going to list those available in the parks themselves, other options are available if you stay at one of the Disney resorts.
Cinderella's Royal Table at Magic Kingdom
Enjoy breakfast, lunch or dinner at Cinderella Castle with some regal princess hosts. Cinderella will greet you before you climb the spiral staircase to eat in the Grand Hall. You should get to meet another four princesses such as Aurora, Ariel, Belle and Snow White. Obviously, the perfect option if your girl or boy has only come to Disney World for the princesses!
Tiana's Riverboat Party at Magic Kingdom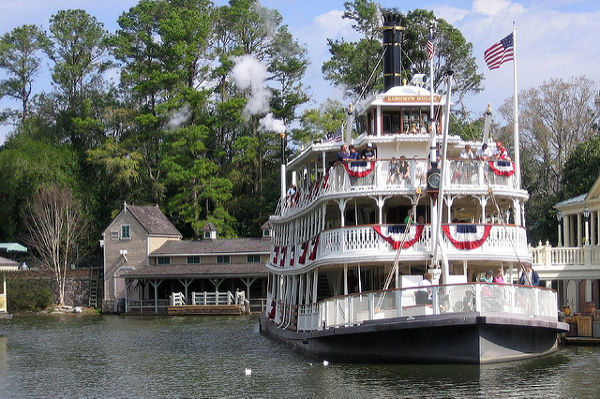 This character dining isn't available at the time of writing as they are updated the Liberty Square riverboat, however it may be an option for you so I'm still included it! Princess Tiana and Prince Naveen are throwing an ice-cream social and you're invited to join them! So you get a cruise on the riverboat as well as loads of sweet treats. This experience takes place during the parade so you get a prime seat for that as well.
Garden Grill Restaurant at Epcot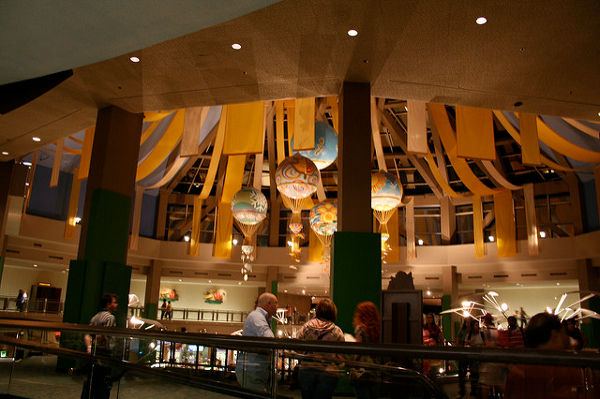 If you fancy seeing Chip'n'Dale along with Mickey and Pluto then the Garden Grill character dining is the one to choose. Epcot is renowned for having all the best places to eat with their World Showcase to eat your way around. However, if you've room for more then you can have breakfast, lunch and dinner at the Garden Grill as well!
Akershus Royal Banquet Hall at Epcot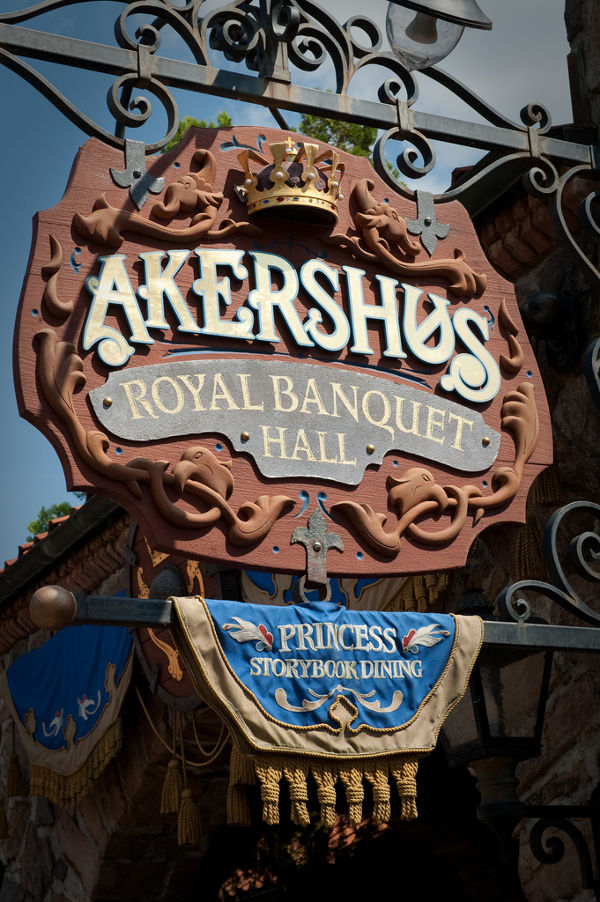 Another opportunity to dine with princesses is available in Epcot with their Princess Storybook Dining. This time you are greeting by Belle before seating and then will meet four princesses such as Snow White, Aurora, Ariel and Jasmine. The dining room is castle-like with vaulted ceilings, whitewashed bricks and flag decorations. The food has a hint of Sweden about it due to it's location in the World Showcase but there is enough choice for picky eaters as well. You can book breakfast, lunch and dinner.
Hollywood and Vine at Hollywood Studios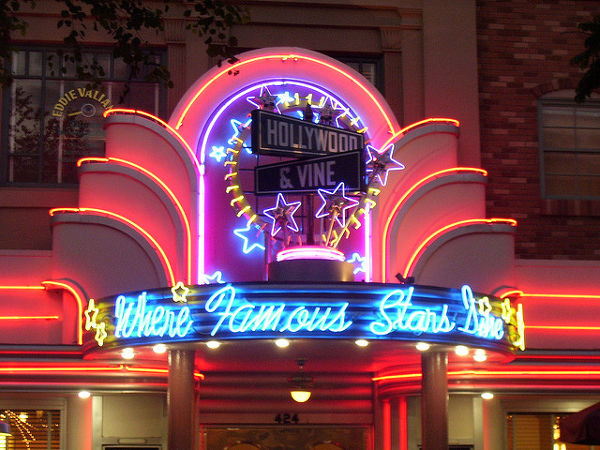 This is where you can meet Disney Junior characters such as Doc McStuffins, Sofia the First and Jake from Jake and the Neverland Pirates. You can eat here for breakfast, lunch and dinner in a dining room styled as a 1950's diner- all chrome and leather booths. This is the only character dining option available at Hollywood Studios so our advice would be to book early to get the day and time you want.
Tusker House Restaurant at Animal Kingdom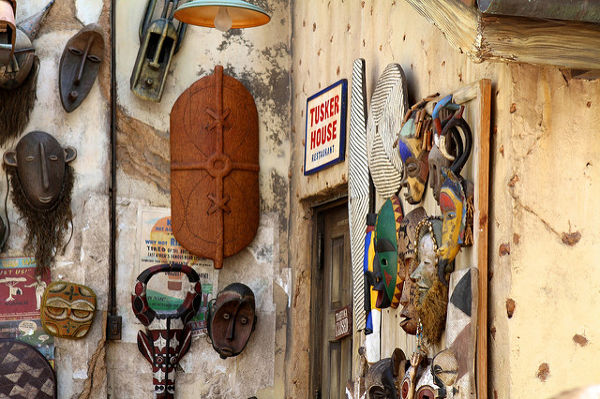 This is the only character dining option at Animal Kingdom and is available for breakfast, lunch and dinner. You can meet some classic Disney characters with Donald Duck, Daisy Duck, Mickey and Goofy all making an appearance as you eat your food. The restaurant is designed around an African marketplace with dining rooms off the main buffet. The food here also offers something a little different with a number of African inspired dishes on the lunch and dinner menus. This character dining setting is a favourite for vegetarians and vegans.
Character dining at Disney World: final thoughts
We loved doing the Disney character dining and would recommend it especially to people with younger kids are those who are really obsessed with a particular character. However, it does take a bit of time out of your day so if you want to fit loads in around the park it may frustrate you.
The price is high as well so not an option if you're on a small budget. This doesn't mean you have to miss out on meeting characters- a lot of the most popular ones can be booked as FastPass and quite a few can be seen fairly quickly at Epcot and Magic Kingdom in particular.
Has anyone else done Disney character dining? I would love to know your experiences especially if you've done resort dining or one of the other Disney locations.