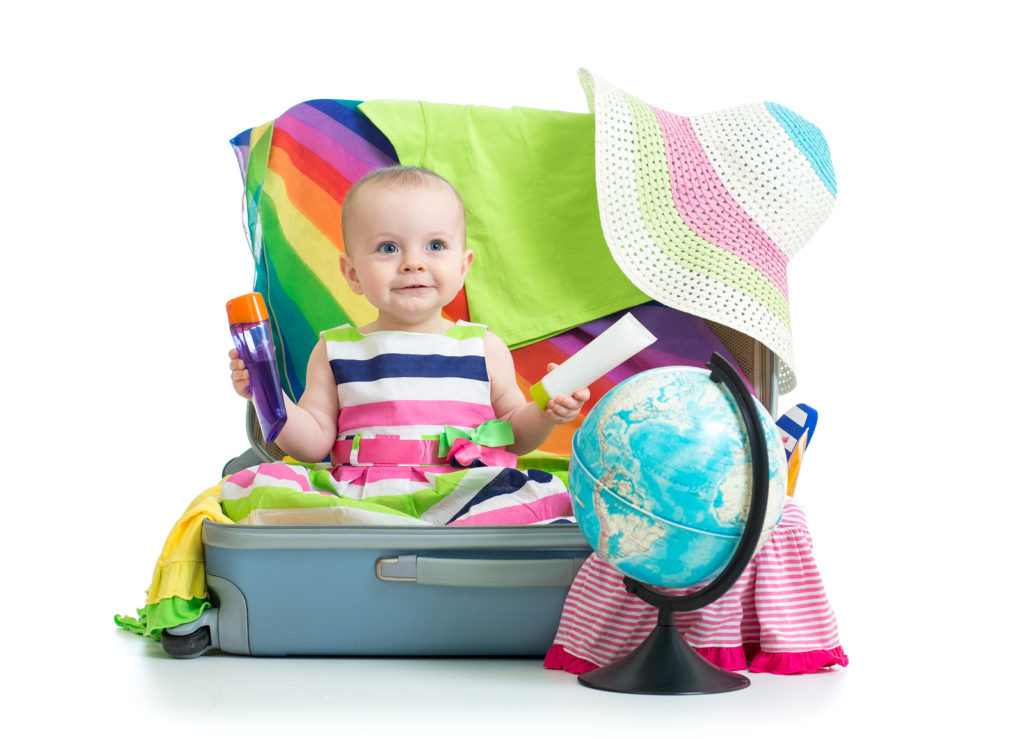 Leaving the house when you've got a newborn or very young baby can be really rather challenging. It can take you an age just to step outside the front door… and when you're going on holiday or away for a few days, it becomes even more of an insurmountable task! To help, here are a few essentials you must remember when travelling with a baby.
Your carry bag
Having a smaller bag that you keep close to you at all times is perfect to put all the items you'll need more often in. Include enough nappies to cover you no matter what happens (like traffic jams), a full pack of baby wipes, a fold up changing mat, comforters and muslins, bottles and formula, three changes of clothes just in case, a small first aid kit and a toy or two.
Your suitcase
Use this for food and toys since it'll be the biggest bit of luggage and will be easier to pack neatly. Put your baby's clothes in here, packing for all eventualities – especially if you're going to be holidaying in the UK as the weather is so very changeable. You don't want to get caught short! If it's summertime, don't forget the swim nappies and sun hats! Sleepwear and additional muslins can go in here, as well as bibs and toys.
Don't forget your own belongings!
It's easy to forget essential items for yourself when travelling with a baby so perhaps pack your suitcase first so you know you've got everything you need. Then you can really devote your attention to ensuring you've got everything your little one requires as well.