As a driver, one of the most important purchases you will make for your newborn baby is their rear-facing car seat. The amount of choice and discussion about what makes a good car seat can be confusing. What you need to know is the rear-facing car seat rules and then you can easily make an informed decision based on those.
For the official guidance on all the laws surrounding rear-facing car seats and your child take a look at this link to the gov.uk website: https://www.gov.uk/child-car-seats-the-rules
Car seat rules
UK law states that all children under the age of 3 must travel in either a rear-facing or forward-facing car seat. This car seat has to be properly fitted, with a 5 point harness and your child must be strapped into it correctly.
It's also illegal for your child to sit in a rear-facing car seat in the front passenger seat of the vehicle when the airbag is active. Parents must deactivate this airbag as if it goes off it can cause severe harm to your baby.
There are some exceptions to these rules. If you take a taxi or licenced minicab and there is no child carrier available, children under the age of 3 can travel without a car seat or seatbelt. However, they must sit in the back seat and not the front passenger seat.
This also used to be the rule for unexpected journeys, but the law has become stricter and now a car seat is needed for those little ones under 3, even for these unplanned occasions so you cannot use this as a defence if you are caught without your child in the appropriate car seat.
Until what age should I use a rear-facing car seat for my baby?
If you watch the video below you will see the answer to this is as long as possible.
There are height based and weight based car seats. If you use a height based car seat (AKA 'i-Size' seats) by law all children younger than 15 months old must use a rear-facing seat. Children older than 15 months can use forward-facing car seats.
You must check the seat to make sure it's suitable for the height of your child and only EU-approved height-based child car seats can be used in the UK. These have a label showing a capital 'E' in a circle and 'R129'.
If you use a weight based car seat use the following groups to determine which car seat type is suitable for your child. There are 4 main groups that your child can fall into: these are 0, 0+, 1, and 2 & 3.
Group 0 is for babies 0 kg to 9 kg. They should lie-flat or 'lateral' in a baby carrier, a rear-facing baby carrier, or a rear-facing baby car seat using a harness.
Group 0+ is for babies 0 kg to 13 kg. They should be in a rear-facing baby carrier or a rear-facing car seat using a harness.
Group 1 is for children 9 kg to 18 kg. They should be in a rear- or forward-facing baby car seats using a harness or safety shield.
Group 2 & 3 is for children 15 kg to 36 kg. They should be in a rear- or forward-facing child car seats (high-baked boosers seat or booster cushion) using a seat belt, harness or safety shield.
Remember only EU-approved weight-based child car seats can be used in the UK. These have a label showing a capital 'E' in a circle and 'ECE R44'.
Studies into car seat safety
According to many studies, it's actually safer for all car passengers, regardless of their age, to travel facing towards the rear.
This is because the most common form of accident is a frontal collision. These are also the most dangerous as they normally take place when vehicles are travelling at a high speed.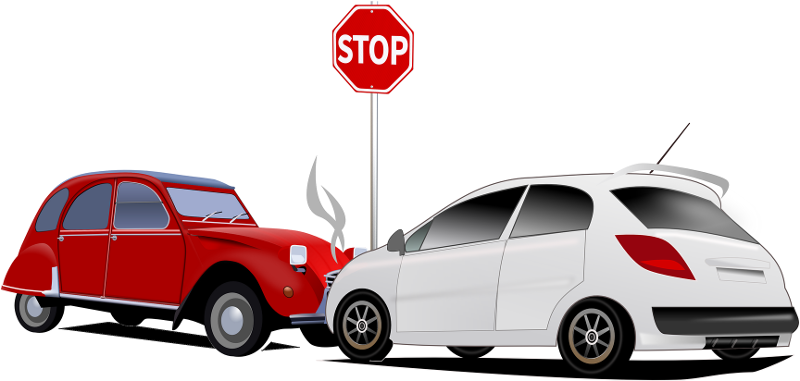 When this occurs, the bodies of the passengers and driver will move forward until their seatbelt stops them. Although this saves you from hitting the inside of the car and injuring yourself that way, it can also cause a lot of strain on the parts of the body that are flung forward during the crash: i.e. the head and limbs.
Obviously, facing backwards isn't very feasible or practical, especially for drivers! But, it's true that crashes of this nature can cause a lot of problems for full grown adults, let alone babies.
As awful as this sounds, if a baby is not strapped in properly, or is in the wrong car seat, their underdeveloped bodies can suffer from severe damage. The force of the crash can mean that your little one experiences neck, spine and internal organ damage.
Some frightening facts and statistics
It's really scary how a quick decision to put your baby in an unsuitable car seat i.e. a forward-facing seat when they are too young, can threaten your babies life.
If your baby was in a front-facing carrier during a front crash, their neck could be impacted by a huge force. This force is equivalent to 47 stones of weight! That is more than 3 baby elephants.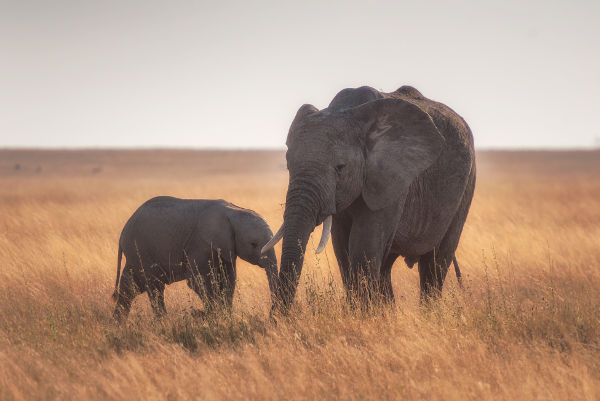 This is why in some countries it is widely normalised to use a rear-facing seat for as long as possible i.e. until the baby is too heavy for the specific seat, or too tall.
Countries such as Scandinavia, who practice this, see fewer infant fatalities on their roads.
In contrast, the UK authorities state that you must use a rear-facing car seat until the child is just over one. Fortunately, this means that the fatality of infants of this age group in car accidents is low. However, there is a remarkable increase in the number of deaths of children after this age, which is usually when parents decide to swap to a forward-facing carrier.
What protection do rear-facing car seats offer my baby?
There are many pros to investing in a rear-facing car seat until your child is as old as possible.
Firstly, they make sure that the baby's head doesn't move around too much, which reduces the chance of neck and spine injuries.
The strap also stops the head banging into other things during a crash, such as a door or window.
The seat itself has a protective shell that will prevent them from being hit by other debris, glass or damaged parts of the car.
Lastly, the hard shell will distribute the pressure and force against the child as widely as possible over the strongest part of the baby's body, which is its back.
What if my child gets too big for their rear-facing seat?
Of course, parents usually transfer their babies into forward-facing seats when their child outgrows their first baby carrier. However, you can invest in an extended rear-facing car seat that will allow you to protect your baby up until they are 4 years old.
At 4 years old their bodies will be a little bit stronger and the risks of injuries and child fatalities whilst facing forward in a crash are reduced.
We really do recommend that you keep your baby facing the rear of the car for as long as possible. Just make sure that they are not over the weight limit for the seat, or the crown of their head is not over the top of the seat.
Are there any other benefits of keeping my baby in a rear-facing car seat?
Investing in an extended rear-facing car seat will also save you money. You won't have to buy one until your child is around 105 cm tall or too heavy for the chair, which will be around when they are 4 years of age.
I like seeing what my child is up to, and I can't see what they are doing in a rear-facing car seat.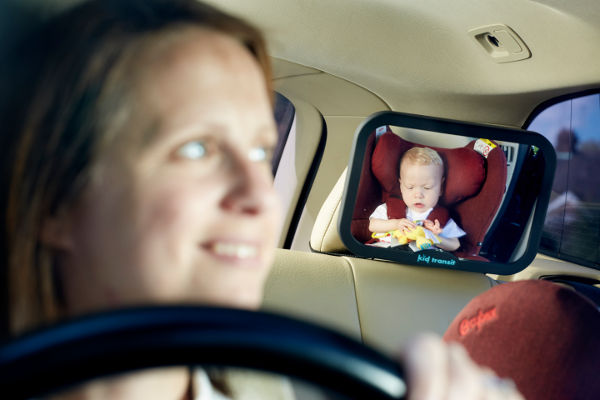 It's a common concern for parents that they can't see their children in rear-facing car seats. Your baby can also get irritable if they don't have any stimulus when out on a drive.
That's where a baby car mirror comes in. They attach to your back seat headrest using two straps. You can then tilt it and rotate it to your preference so that you can check up on your baby easily from your rearview mirror.
They are particularly great for young babies but also come in handy for when you have a cheeky toddler.
Now you are fully equipped with all the rules and regulations that surround using a rear-facing car seat you can make your purchase in confidence. Please let us know the car seat you've chosen in the comments below so we can share your recommendations with other parents.