When you get a baby carrier you've already made the biggest decision about which one will suit your needs and lifestyle. However, after a little while of using them every day you might realise that you need some baby carrier accessories to make them function perfectly. Things like carrier covers, rear-view mirrors and teething panels might not have crossed your mind when you purchased them, but are now needed as you've started to see how the baby carrier works practically.
All these accessories are available from Amazon and come straight from their bestseller lists so you can be assured that you are buying a product that loads of other customers are buying and rating highly.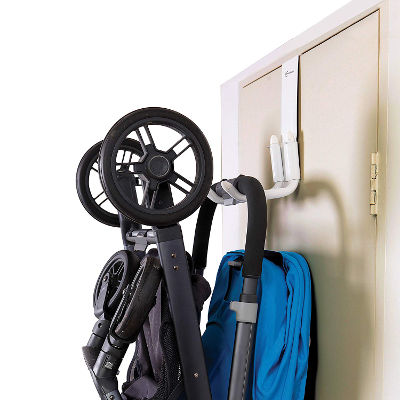 If you struggle to store any large baby item such as your stroller, pram, or baby carrier then this over-door hanger is perfect. It is constructed so that it can hold any item up to 50 lb (23 kg) and has easily adjustable arms to fit most pushchairs. Using the hanger means you can free up floor space or fit a buggy in a cupboard that would otherwise be wasted space.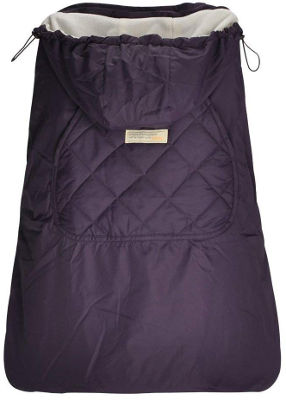 This baby carrier cover truly deserves it's universal tag as it's able to cover front, back, and hip baby carriers and can also do double duty as a stroller cover when you take that out instead. The cover poppers easily over the baby carrier and the fabric is lightweight. There's even a detachable hood for when your baby needs a bit more protection in their carrier. The cover also features a handy pocket for either your bits and bobs or (more likely) some of the essentials you need to take along for your baby.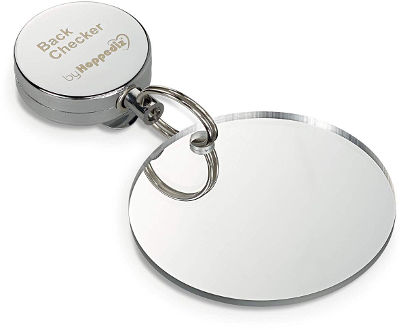 When you're out and about with just your baby or toddler in their backpack baby carrier, it can be hard to work out whether your baby is enjoying themselves, or to check to see what's wrong if they start to cry. You don't want to have to take your baby carrier off all the time so this rear-view mirror is really useful. It has a clip with a retractable metal string so you clip the mirror to a shoulder strap and then pull it out and angle until you can see your baby. Really simple as well as being really handy.
The buggy safety wrist strap is a quick and easy way of making sure you don't let your buggy or pram roll away when you're not holding the handle. With one end of the strap attached to the buggy handle and the loop around your wrist you will always know if your buggy starts to roll when you're not holding it. Gives you great peace of mind when waiting to cross a road or stopped on an incline before you have time to put on the brake.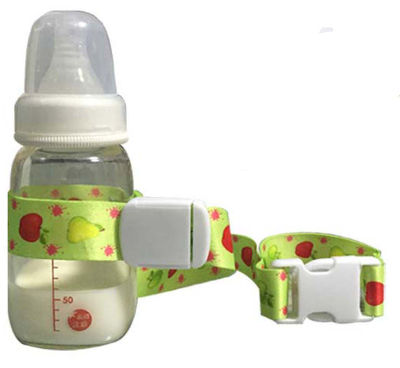 Never lose a bottle again when out and about with this safety strap. Just attach one end to your baby carrier, pram, stroller or car seat and the adjustable strap to the bottle. Especially useful when your toddler is going through the 'throwing everything out the stroller' phase. Keeps the bottle from going on the floor and having to be washed before it can be used again.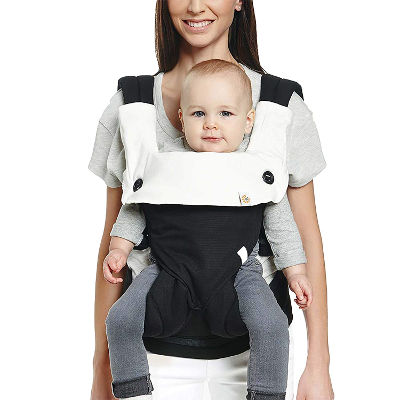 If you have the Ergobaby Carrier you might want to take a look at their teething pad specifically designed to fit the carrier. It will protect the carrier from dribble and chewing when your baby is teething and can be popped into the wash to get it clean and hygienic for the next use. Really practical and perfectly designed to keep your carrier looking smart.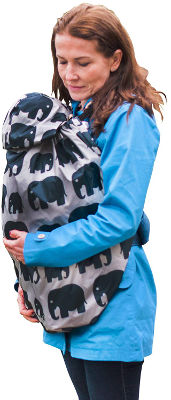 Don't get caught out with the rain again with this baby carrier raincover. It neatly fits over any style of carrier, wrap or sling so when the weather turns nasty you know you can keep your baby dry. The cover folds really small into it's own bag so you can take it with you on every trip. It also comes in three different designs depending on your fancy- elephants, flamingos or polar bears.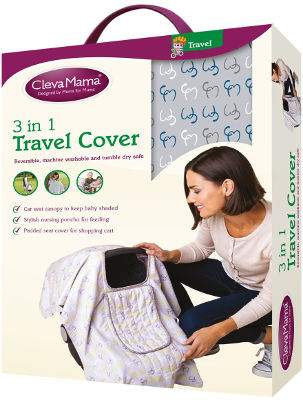 This cover is great if you take your baby's car seat carrier out with you. It works as a canopy to shade them in their car seat when you're out and about. It also can be used as a nursing poncho for when you want some privacy while breastfeeding and can be used as a padded seat for when you put your baby in a trolley seat (for example). The cover is also machine washable so you can make sure it's clean and fresh every time you use it.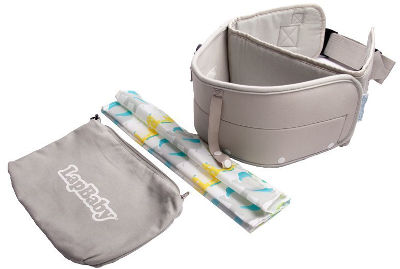 This babywearing belt is designed to secure your baby on your lap when you sit so that your hands are free to do other things. Really useful if you are attachment parenting or have a very 'clingy' baby. This belt leaves you free to eat, use a laptop, or entertain an older child whilst still maintaining the closeness with your baby. The belt is suitable from three months old.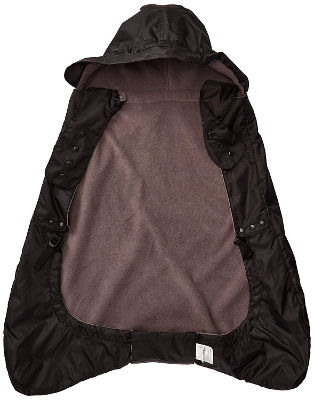 If you have one of the popular Ergobaby baby carriers then you might be in the market for this cover that fits the Ergobaby perfectly. Great for winter or when it's rainy outside, you can pop the cover snugly over the baby carrier and know your baby will be well protected from the elements. The cover is fully machine washable so if it gets a bit grubby, you can just throw it in the wash.