As your baby grows and starts to crawl and then walk, you need to begin baby proofing your house to make it safe for them to explore. When you're baby proofing you need to think of all the trouble your baby can get into, paying particular attention to anything that is at their head height or lower that they may bump themselves on.
You also need to get some good stair gates to stop access to either the stairs (obviously!) or to keep them in a safe room- for example across the door of their bedroom so they don't go wandering at night.
To complete your baby proofing you need to think of all the things that your baby can now get their hands on. So anything within direct reach (or that can easily be climbed to) needs to either be moved higher or put in a cupboard with a child proof lock on it.
Take a look at the top 10 best-sellers in the baby proofing and safety category from Amazon to see what you can buy to make your house safe for your now mobile baby.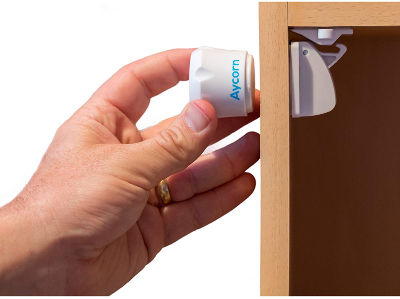 If you have a lot of cupboards to make safe, consider getting some of these magnetic cupboard locks that don't need to be drilled or screwed in. The locks are fixed to the inside of the cupboard using strong 3M tape and you then use one of the keys provided when you need to release the door. These locks can be used on either cupboards or drawers and the magnet key will work on doors up to 38 mm thick.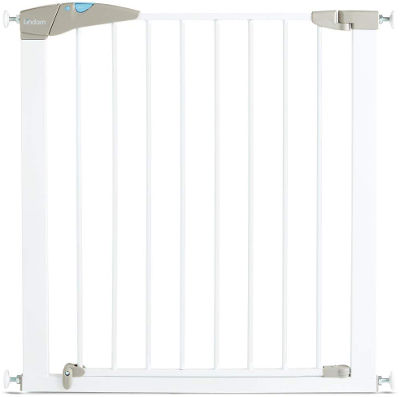 Keep your mobile toddler out (or in) the room using a safety gate. This one from Lindam is pressure fit so you don't need to do any drilling or screwing to fit the gate into a doorway. It's adjustable to fit most standard doorways and is a perfect gate to have on their bedroom or across the kitchen to make areas safe.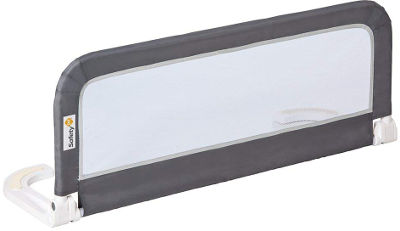 Once you've moved your toddler into a bed, you might want to consider using a bed rail or guard especially if they squirm about a lot in the night. This one is really easy to set up, attaching under the mattress and can easily be taken with you when you go on holiday or visit family. Using a bed rail gives your child the independence and space of a big bed as well as giving you peace of mind that they won't fall out during the night.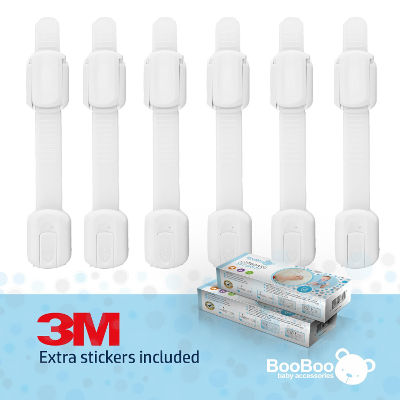 Another method of securing cupboards is using these door straps. They don't need any measuring or screw holes in the doors and can be put in different configurations depending on the type of cupboard doors you have. You just use the sticky pads supplied and then position and stick the straps on to keep your cupboard doors firmly closed.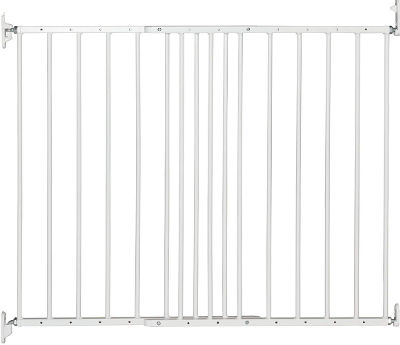 If you have an awkward width space that you need a safety gate to fit across, give the Multidan Extending Gate a go. It extends from 62.5 cm to 106.8 cm to make your house safe from a roving toddler. The gate opens in either direction so can go in a heavy use area and has no bottom bar so can be used at the top of the stairs (no trip hazard).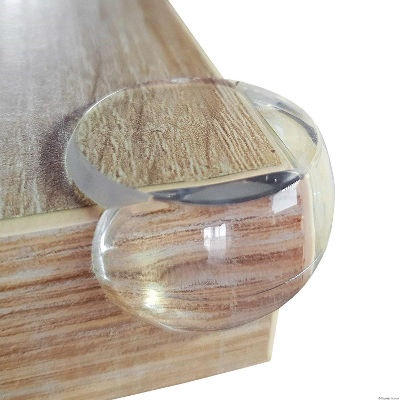 When your baby gets more mobile, you suddenly start to notice all the sharp corners on cupboards and tables that are at the perfect height to hurt your child if they stumble or fall. Make them safe using plastic corners like these that make the corner a smooth curve instead.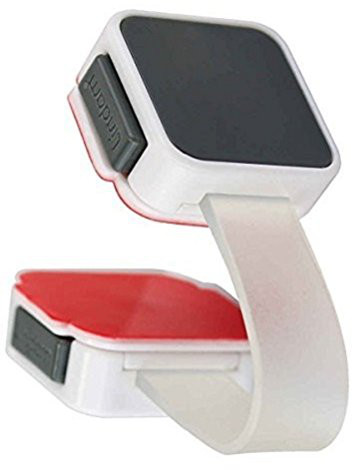 The Xtra Guard Latch is the one to use when you have a more solid door, drawer or even window to secure from your child's inquisitiveness. With a double latch each side so you can open from both sides, the latch needs no drilling to secure so can be used on the outside of cupboards or drawers. It can even be used to secure the toilet seat to prevent drowning incidents.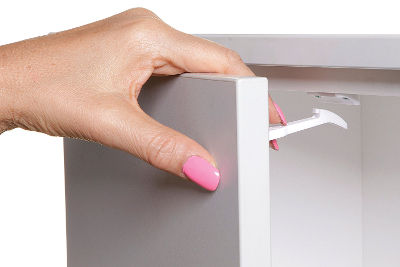 If you're more handy with DIY then give these traditional cupboard locks a go. Cheaper than the magnetic stick on versions, they need to be screwed in place on the drawer or cupboard that you want to be closed off to your child. Really good at stopping inquisitive children in their tracks.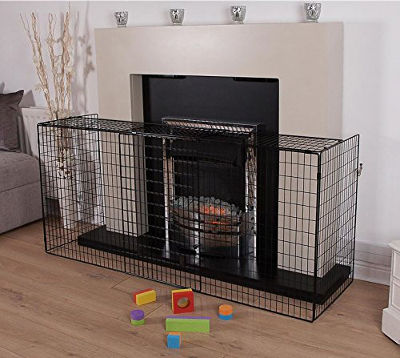 A fireguard is pretty much essential if you have an open fireplace, wood burner, or even a gas or electric fireplace once your baby starts to move. Even if they're just rolling, it won't take them much time at all to get to a fireplace and badly burn themselves. Open fires or wood burners are the most dangerous of all so make sure you've taken the time to fix a fireguard in place that your child can't get behind.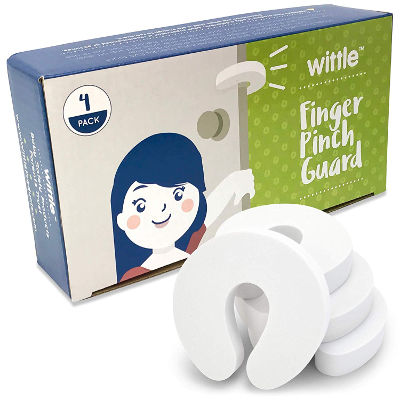 Stop your baby from getting their fingers trapped in a door by using these finger guards. The foam C shape fits firmly around the front edge of the door and stops it from slamming or trapping fingers in the hinge edge. Just make sure you position them high enough up the door so your toddler can't reach them!