Here are this week's top 10 straight from the Amazon Bestseller ranks. This week we look at the must-have soothers (dummies) and teethers. If your baby is having trouble sleeping or settling during naps, then a soother or dummy might be the answer.
Teething can begin from a few months old and continues well into the toddler years as the last molars cut through. Find your baby some relief with the best teethers available from Amazon. Teethers and soothers are designed to go into the mouth so look for ones made with natural products or are BPA-free.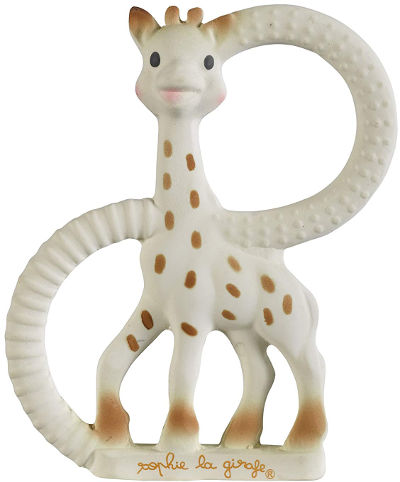 Sophie la Girafe has basically cornered the market in chic teethers as well as actually doing a good job. If you have one already, then it makes a great baby shower or newborn gift as it comes in a lovely giftbox. The teether itself is made of soft natural rubber with food grade paints so you can be reassured that nothing nasty will be getting in your baby's mouth. The giraffe is easy to hold and has different textures for your child to chew on to get relief from their sore gums.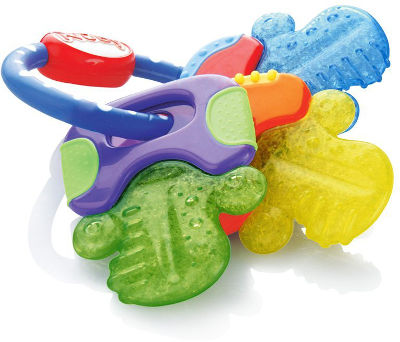 This car keys teether ring (why are keys such a draw for babies and toddlers?) has an added extra to make the teether even better. In the squishy key bit there is a gel that can be cooled so the teether is nice and cold on your toddler's gums. This soothes their sore mouth even more and relieves the pain quicker. With bright colours and different textures, your teething child is sure to love it.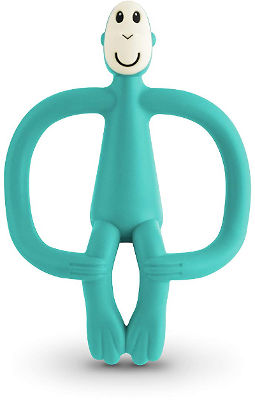 The Matchstick Monkey is a teething toy that has toothbrush bumps behind the monkey head to help get teething gels right to the source of the pain. Put the soothing gel or granules on the bumpy bit and give it to your baby for them to chew the product onto their sore gums. Saves you having to wrestle the gel onto their gums and risk getting bitten in the process! The monkey comes in loads of fun colours and is dishwasher safe for easy cleaning.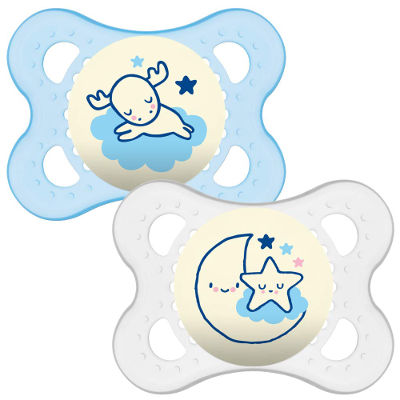 These soothers or dummies are suitable straight from birth and are designed to allow healthy jaw and teeth development so no worrying about wonky teeth. The teat is made from soft silicone so that your baby is quickly soothed back to sleep. As an added extra, the dummies glow in the dark so you and your little can quickly find them if they get lost overnight. The soothers come with their own microwave steriliser box to make keeping them clean even easier.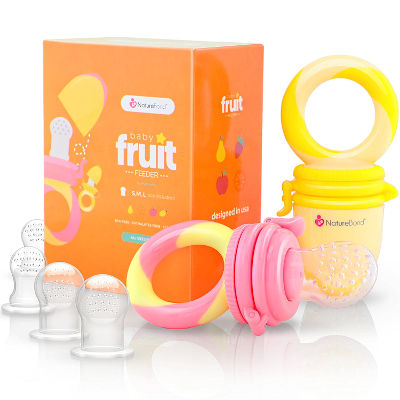 These food or fruit feeders from NatureBond can be used to both soothe your baby's gums as well as introduce them safely to new food tastes. Pop a bit of smooth puree in the teat and let your little chew and suck away so give their gums relief. The silicone teat is US FDA approved as well as BPA free. All parts can be sterilised to keep them as clean and safe as possible.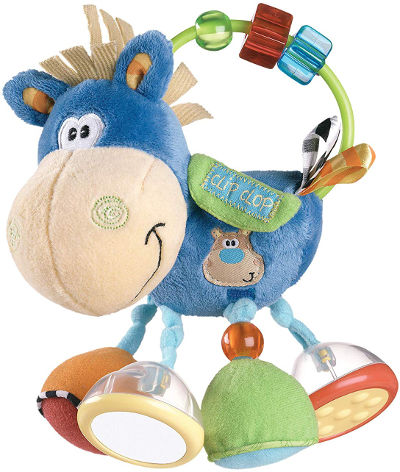 Not marketed as a teether, but as with most toys when your child is young, it will inevitably end up in their mouths! So with that in the mind, the Playgro Activity Rattle has loads of different textures, materials and surfaces for your little to feel and chew. There's fun sliding beads, a mirror, crackling hooves and a bell. The rattle is designed to be easy for little ones to hold and can be hung from their pram or cot so they can play with it all the time.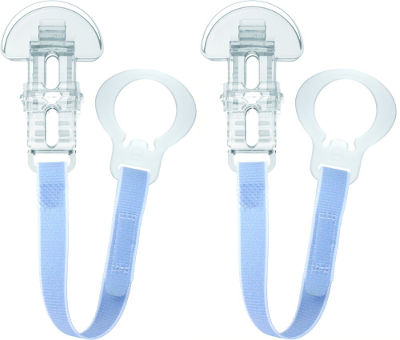 Is your baby also dropping, spitting or loosing their dummy? It gets really annoying trying to find them and you end up getting a clean one for them all day long. Here's the easy solution: soother clips. One end attaches firmly to the dummy, the other can be clipped to your baby's clothes (somewhere they can't get to) so the next time the dummy is 'dropped' it's actually still within easy reach.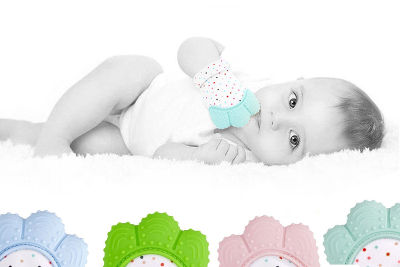 Oh look, your baby has their hand in their mouth again, trying to soothe those painful gums. How about helping to soothe them by buying a teething mitten? With different soft materials depending on where they chew, the mitten fits easily and means they can still chew their 'hand', but instead it's protected by a teething toy. The mitt is made from food-grade silicone and is easy to wash once they've finished chewing.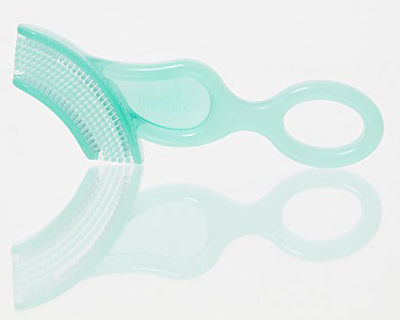 This soft, chewable toothbrush doesn't have bristles like a traditional toothbrush, but still does the same job of cleaning their teeth and can also be used as a teether. You can either put baby toothpaste on it and let them clean their teeth, or give it to your baby as is to soothe sore gums. The brush can also be cooled in the fridge so it's even more soothing when chewed.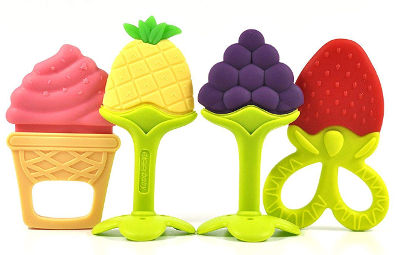 These super cute little teething toys not only look good but they have all the bumps and textures to help soothe your baby's sore gums. With easy to grip handles and bright colours they are sure to get your baby's attention. The teethers are dishwasher safe for easy cleaning and can go in the fridge or freezer to make them cooler for even more soothing of sore gums.