Nappy changing bags are a must-have when you have a little one. All the extra things that you need to carry around means a designed for the purpose baby changing bag provides a place for everything and you even get extras such as a cool bag to put food and drink into.
Recently, discerning parents have been expecting more from their changing bags, and a number of lovely brands now offer designer changing bags. We're going to look at a couple on offer: the PacaPod baby bag and KeriKit leather changing bags.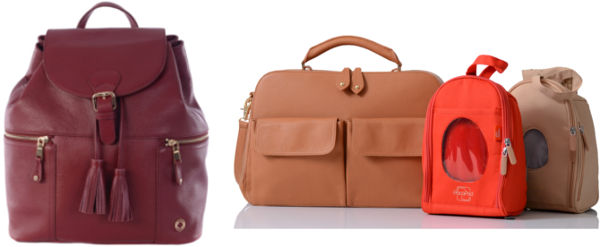 What these bags both have in common is that along with being designed completely with nappy changing needs in mind, they are also bags that look just like a large handbag or tote bag that you would be happy to use even if you don't have children. This is ideal for a lot of parents who don't want to be carrying around something for a few years (could be 6 or 7 years in total if you end up having more than one child) that screams 'nappy bag'. Both companies also offer a number of different styles to suit everyone in your family from backpacks, to travel bags, to messenger styles along with the more traditional large handbag.
What do I get with a designer baby changing bag?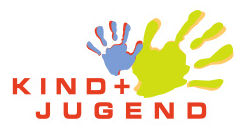 We saw these bags at the Kind und Jungend international tradeshow for kid's first years that happened in Cologne in September. As they had a lot of the products at the show we were able to get a good look at all the bits and pieces. Here's what we thought of them.
PacaPod Baby Changing Bags
The PacaPod nappy changing bags are built on a 3 in 1 organising system (as the pod name would suggest). You get a very stylish and beautiful outer 'parent bag' that anyone would be happy to carry around, and then inside you get perfectly sized room to place a feeder pod that is a cool bag for bottles and food as well as a changer pod that has room for all the baby changing essentials.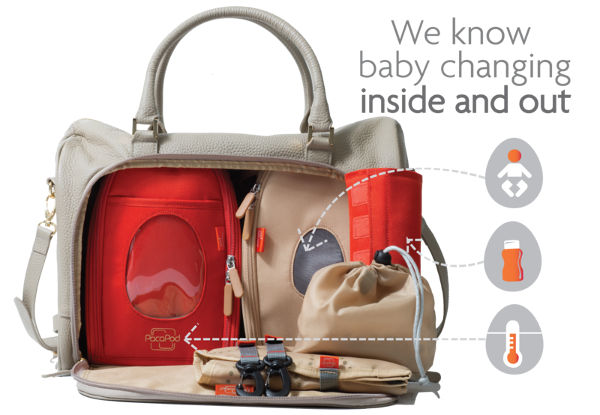 The bags are really easy and intuitive to use: each pod comes neatly out of the main bag through a really large opening so great to pick up just the changer pod when you dash to the changing facilities. Each pod works as a little bag in their right and can be attached to a pram or pushchair as a stand-alone bag. As the parent bag is built to last, when you don't need the pods anymore, you can use this as your everyday handbag.
The quality of the PacaPod changing bags is really high, lovely soft leather in their extensive leather collection. Zips and fastenings were secure and each piece of the bag was optimised for the best arrangement of storage.
Different styles for different families.
The people at PacaPod have even catered for people with twins or two little ones that are still in nappies with their roomier changing bag collection so you can take around double of everything and still have a stylish outer bag.
We loved the backpack style bags that are brilliant if you use a sling more than a pram. Leaves your hands free and you are still holding both your baby and all their gear! The Picos Pack has comfortable straps and a chest strap for when you are walking long distances to make everything that bit more comfortable. Take a look at the video of the Picos changing bag in action below.
KeriKit Leather Changing Bags
KeriKit doesn't just make changing bags, they make all types of bag, all out of high-quality leather. However, all their bags have the same enduring finish and you always get a waterproof lined food/ shoe bag as standard with any bag you buy. Perfect for carrying food and bottles with no worrying about leaks into the main bag.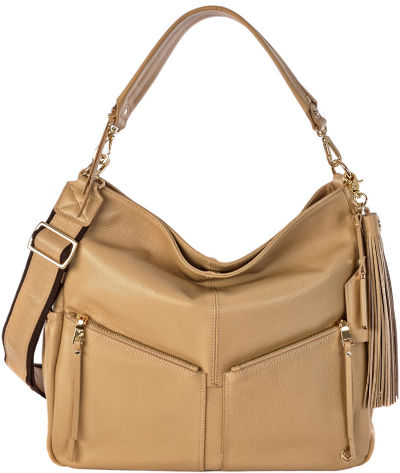 I particularly love the slouchy style leather bags that look designer but are very practical in size and design for a baby changing bag. The bag has insulated bottle holders to keep liquids warm or cool depending on your needs, both internal and external to cater for you and your baby. Multiple internal pockets let you organise all the spare clothes, wipes, dummies and nappies that you need to carry. The lined food bag is also washable- a necessity in our experience! An integrated padded and washable changing mat is also provided with all of the dedicated leather changing bags.
KeriKit also offer packpack style changing bags with the Joy bag (an award winner no less) also boasting a padded tablet pocket and two lockable compartments for all your valuables.
Are they affordable?
As they come with a designer style, the price isn't small for these changing bags. However, you may be surprised to learn that the Picos from PacaPod starts at just under one hundred pounds and you can get some styles of the KeriKit leather changing bags for around two hundred pounds when they are on sale. Considering the size of bag, design and most importantly, practicality you are getting from the bags the prices seem reasonable.
Designer changing bags: final thoughts
Here at Kid Transit we are all for innovative (and simple) design that makes life easier when you are out and about with your little ones. If I was buying a nappy bag again, then I would seriously consider getting a PacaPod one. It really sings to my organised little soul with all it's cleverly thought out pockets and simple 3 in 1 design and genuinely seems to have been made by people who have A LOT of experience in what makes a great changing bag.
That's not to say the KeriKit leather changing bags don't deliver as well- for the mother who wants the best quality still combined with practicality then they are ideal.
For me, PacaPod edges it! If you have either of these baby changing bags yourself, we would love to know how they measure up. Just leave us a comment below.