Here are this week's top 10 straight from the Amazon Bestseller ranks. This week the category is highchairs and dining accessories for babies and toddlers.
Mealtimes can be so much fun with young children, but they are also lots of mess too! With the right highchair and dining accessories, you can increase the fun factor and handle the mess a lot easier. Just by having the best chair for the age of your baby and a handy splash mat, for example, mealtimes will be your favourite part of the day as well as theirs!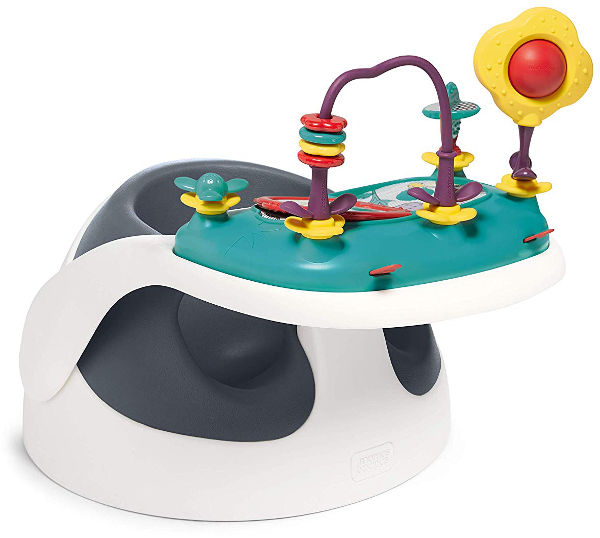 For extra support when your baby is learning to sit, the snug seat combines eating and playing so you can get loads of use out of it. Pop your baby in when you need five minutes to do some chores and they can be entertained with the activity table. Use it for snacks or mealtimes and then clean it up afterwards.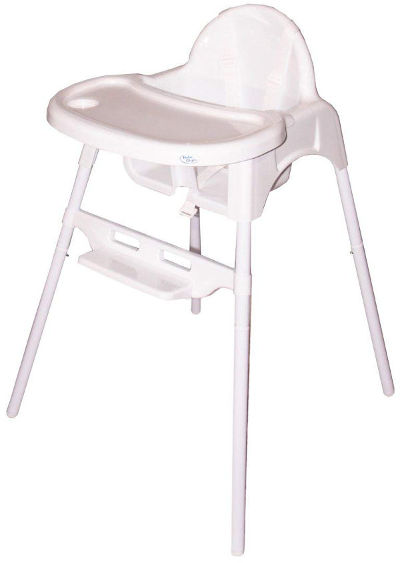 This simple, classic designed highchair comes at a super low price. The straps keep your little one in place during dinner and the tray can be removed and popped in the highchair. All parts are easily wiped so you can relax while your baby flings their dinner around! The highchair also converts into a junior chair when your baby is older so you can use it for longer.
The Pocket Snack Booster Seat is a great little chair for use at home and when you go out and about. Easy to fold up and down, the seat attaches to a normal dining chair or can be popped on the floor. The tray can be moved up or down depending on how big your child is so they can easily reach their food. All parts are easy to clean and the chair back has a carry handle for when you take it with you.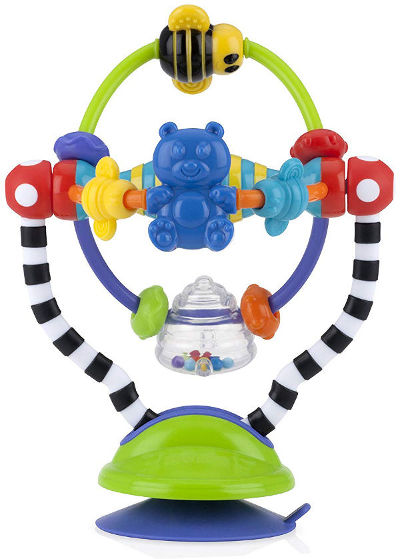 If you need a bit of time to get dinner ready or do a few chores, a good idea to keep your baby occupied (and safe) is to strap them into their highchair. Use this highchair toy which suctions onto the food tray and they will have fun and not be able to fling it over the side!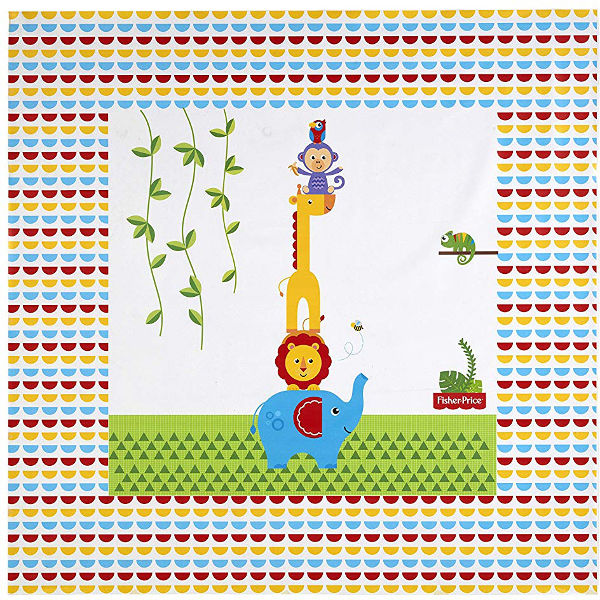 If you're doing baby-led weaning (or even if you're not!) babies make a lot of mess at mealtimes. You can't stop them from covering themselves or the highchair in food but you can keep your floors clean by using a splash mat. This is especially useful if you only have carpets or are visiting someone with carpets. The mat goes under the highchair and then just gets a quick wipe when mealtime is finished. This can also be used as a tablecover when doing messy play.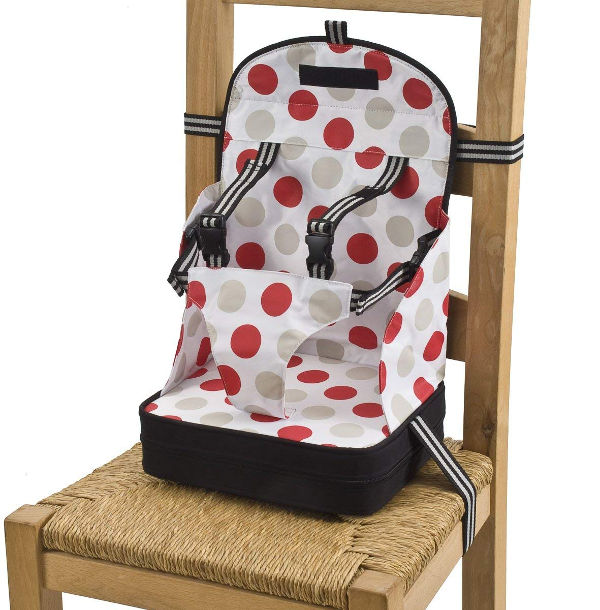 If you like to go out a lot with your toddler or visit friends/ relatives you might want a travel booster seat. You can use this one from when your baby is 12 months or can sit unaided. It straps onto a dining chair and then you strap them into the seat. The seat folds away neatly for easy carrying/ storage and even has a pocket to fit some snacks/ wipes/ bib in.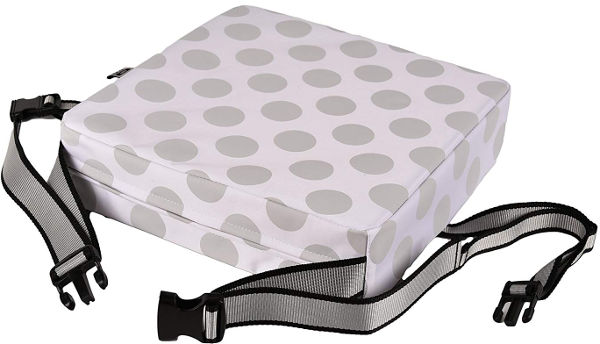 When your child gets too big for their highchair but still needs a bit of height to reach things on the table, try getting a booster pad like this one. Straps to your dining chair and has gripper feet to stop it from slipping off, it will give your child that extra bit of height so they can comfortably reach their dinner.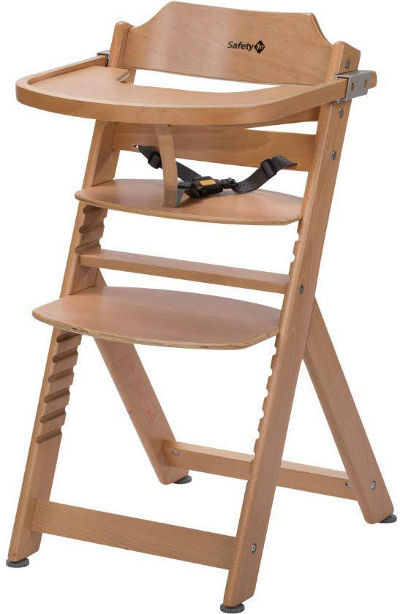 This chair grows with your child and can be used from when they are 6 months until around 10 years. Start off with the tray and straps attached for when they are younger then slowly move the seat and footrest as they grow until you have a 'normal' chair when they are older. With a lovely (and easy to clean) wood finish the chair will blend in with your dining room scheme. Tough and hardwearing, these types of chairs also command a good resale price for when your child has finally outgrown it.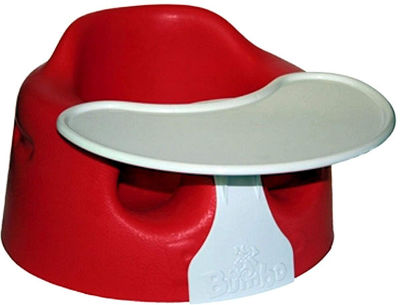 The Bumbo has been popular for a long time with new parents. Soft and comfortable, you can pop your baby into the seat and they will be supported while having food or playing. This version of the Bumbo also has a removable play/ food tray so you can put their toys and food within easy reach.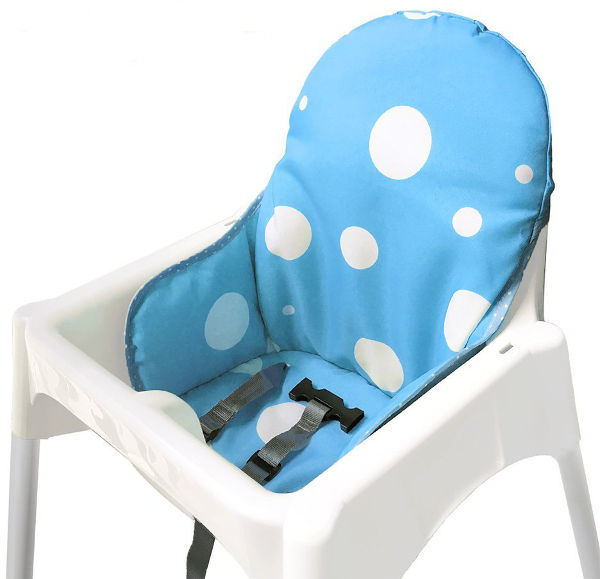 Loads of parents have the really popular (and very good value) Ikea Antilop highchair. To make it a bit more comfortable and a lot easier to clean you can buy inserts to fit. With gaps for the safety straps to come through and made of an easy wipe padded material it gives your baby a little bit more support in their highchair.