You may have heard of Montessori toys and be wondering what they are and the benefits they give over other toys for your baby or toddler. A Montessori toy is so named as it supports the child development and learning methods described by Maria Montessori in 1897.
The Montessori method is centred around the child and how they learn best within their environment. Toys should be within your child's reach, foster open-ended play, and aimed at your child's developmental stage so as not to frustrate instead of encourage.
Toys that fit this brief ideally should be made from natural materials with varying textures to promote sensory development as well as establishing a connect with the natural world. This doesn't just mean all wooden- cloth, wool, tin and ceramic are all-natural and tactile.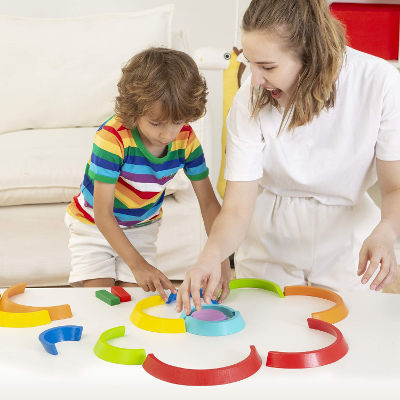 A Montessori toy is a passive toy that needs to be discovered and played with to bring rewards- not too many flashing lights and moving parts that are overstimulating for young children. Coupled with this, the toy should focus on one task so that your child can complete their play interaction.
Montessori teaching is also big on children finding purpose in tasks and play. So toys that can be used in job/ chore type roles are perfect. Child-sized brooms and tools, plates and teapots are perfect for this kind of purposeful role-playing.
The final requirement is that the toys are realistic and have a valued place in the world. This may be a slightly harder task with the proliferation of unicorns, fairies and mermaids. For a child, the understanding of their world is that everything exists and to find that some things only appear in stories can be confusing.
Best Montessori toys for babies
To support babies learning and development using Montessori toys, try to go for ones that are matched to their current skills. If your baby isn't yet crawling then a toy that is designed to be pushed/ pulled or will roll away all the time will just frustrate.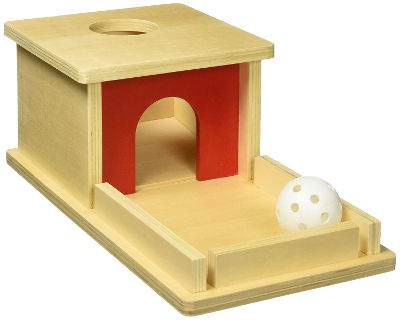 This toy is a classic Montessori toy by teaching cause and effect as well as permanence (the ball goes and comes back) simply and elegantly. For slightly older babies with good handgrip, the toy stimulates learning of goal achievement once your child realises that the ball can be dropped in the ball and made to reappear.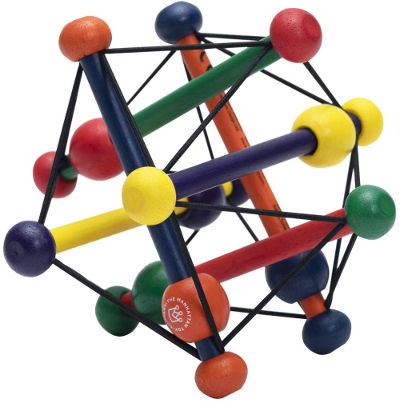 The Skwish rattle and teether toy is perfect for little hands to hold and manipulate improving motor skills along the way. The toy has wooden beads that slide along dowels providing a gentle rattle and exploration. The toy can be pushed flat and will spring back into shape delighting your baby with cause and effect. The wooden beads are also great as teethers, no need to worry when they get chewed as the paint is a water-based non-toxic finish.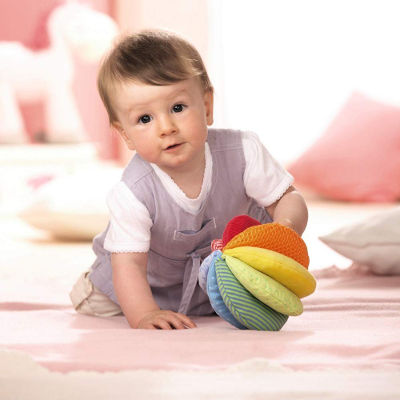 Made of different fabrics that let your baby explore all the senses, this rainbow fabric ball is perfect for Montessori led development. With muted rainbow colours, the ball won't be over-stimulating for a baby but will encourage learning. Each segment of the ball has a different colour, feel and sound to promote exploration of their environment and to provide entertainment.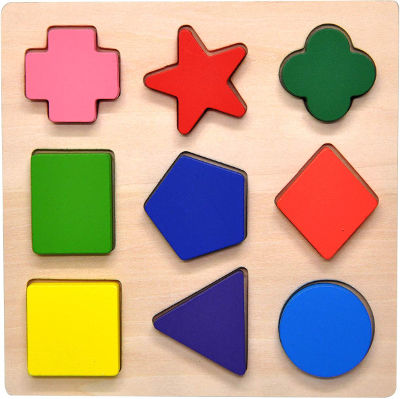 This colourful shape puzzle is made from tactile wood and painted in beautiful colours. The shapes are a good size for small hands to hold and the board is well-made. The nine shapes are a good learning aid for your child as they get older with the development of spatial and colour awareness. The shapes can also be used as blocks to encourage motor skills.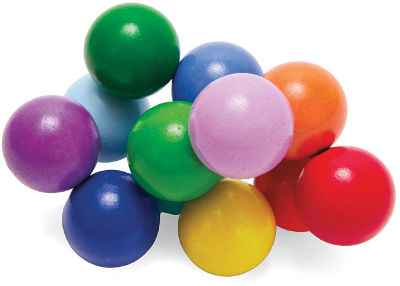 This rattle will be different from ones you might have seen before and that's because it adheres to Montessori principles by facilitating open-ended play. The colourful rattle beads are strung together by elastic and can be manipulated in different ways to produce different sounds. The rattle can also be used as a teether for small mouths to chew and suck. The paint is water-based and non-toxic.
Best Montessori Toys for Toddlers
With a toddler on your hands, you need toys that will keep their attention that little bit longer whilst still adhering to the Montessori principles. Imaginative play and problem solving are developing fast as well as more dexterous movement so go for toys that push your toddler that little bit further.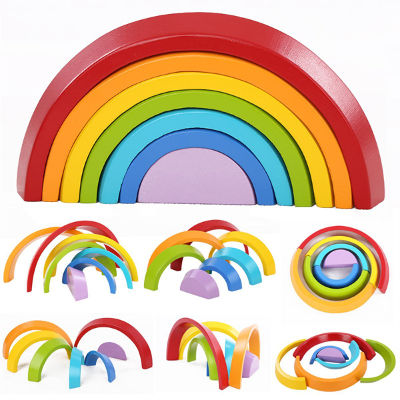 A classic of Montessori teaching, the Rainbow Stacker toy is open-ended playing at it's best. The pieces of the rainbow can be stacked, sorted, built and incorporated into a myriad of different small world play roles for endless uses. Certain to be loved by any child, the stacker has a versatile appeal whether you have a budding engineer or a lover of role play.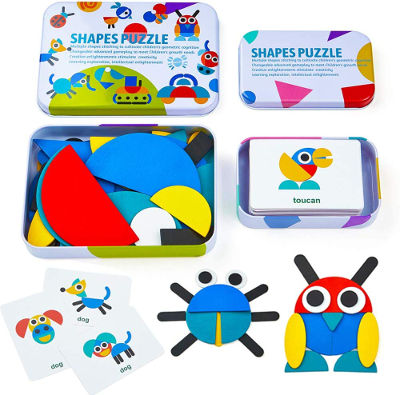 These wooden pattern blocks are cute and colourful fun for children. With different shapes to choose from, your child can either out together the shapes to match one of the 60 provided patterns, or they can give free rein to their imagination and build their own fun designs. The pattern cards can also be used as flashcards and the pattern blocks can double as shape and colour learning aids.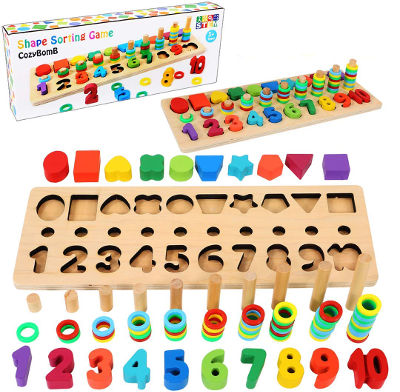 Yout toddler will soon be ready to learn numbers and this wooden sorting toy combines number recognition with counting to help aid their learning. Each number has a corresponding peg to put the right amount of hoops on and there is also a row of shapes to sort to help with shape and colour recognition. The hoops can also be sorted by colour or can be used in conjunction with the shapes to explore geometry.

This role play set is perfect for developing your child's sense of purpose and achievement. With six different cleaning implements, let your toddler help around the house by sweeping, dusting and mopping. You can even get on with your own chores while they are cleaning alongside you. All toddlers love to copy their parents and this beautifully crafted wooden set means they can do it with ease.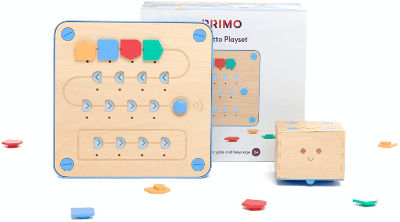 Giving your child a headstart when it comes to coding is a good idea in our technology-driven world. This doesn't mean that you have to drop your Montessori method as the Cubetto coding toy demonstrates. Crafting from wood, the robot is programmed by commands that your toddler can quickly pick up. Putting together instructions to make the robot act as they instruct. A fun and screen-free way to teach coding.