Feeding time can be a fun bonding experience when you start to wean your baby. Make it go as smoothly as possible with one of the best high chairs from this list. All are available quickly from Amazon and have tried and tested reviews from customers.
Good things to look for in a high chair are a stable base, easy cleaning potential, portability if you want a travel version and secure straps to stop escapees!
---
---
Kid Transit Giveaway
Win a Tommee Tippee Baby Healthcare Kit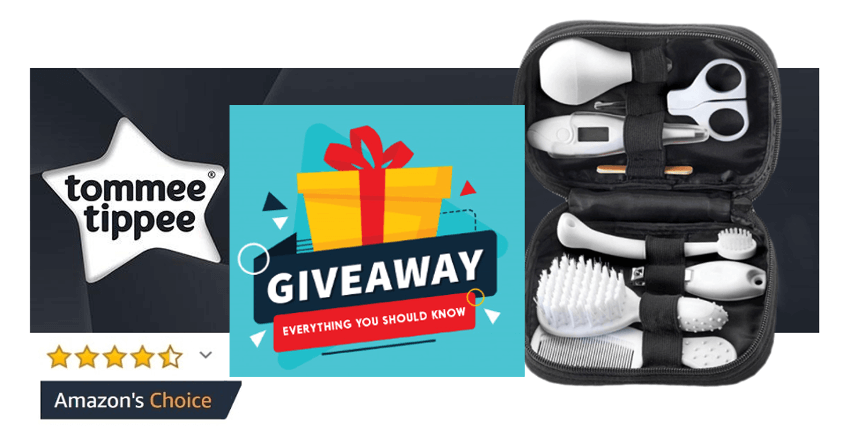 Giveaway every month. All you need to do is subscribe to our 'free' newsletter.
---
---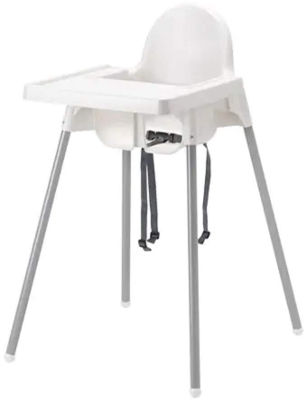 The queen of all highchairs, the IKEA Antilop isn't much of a looker and also has quite a wide base so you need to stash it somewhere it won't be trip hazard when it's not in use. HOWEVER, it has a seat that can be thrown straight into the dishwasher after use! Genius, and if you just wipe down instead there's no nooks or crannies for food to get lost in. Good straps and a really low price are also a big bonus.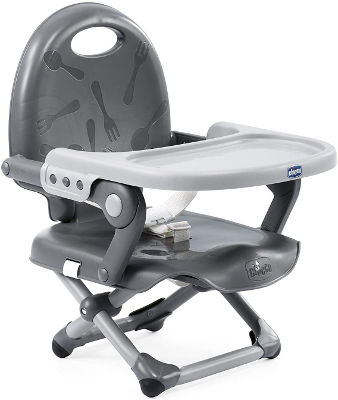 The Chicco Pocket Snack Booster Seat is the best portable high chair available. It has a good backrest and a solid base so it doesn't have to be attached to a dining chair and can be used as a standalone. The food tray is a great size for smaller children and the adjustable straps hold your baby securely in place. It also folds really easily for handy storage and carrying when you're out and about.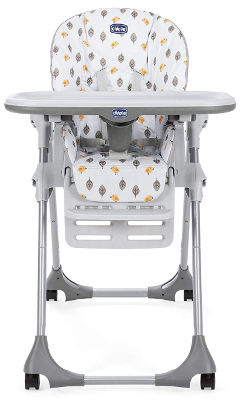 Also from Chicco, the Polly 4 Wheels Highchair can be easily moved around the room using rear wheels. The highchair has a number of backrest and footrest positions so you can adjust the seat as your baby grows. The padded seat is a comfortable support for babies and the shoulder straps will keep them in place throughout the meal. The tray can be flipped behind easily if it's not needed and the whole high chair folds for easy storage.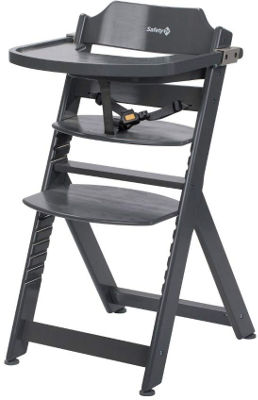 These wooden style high chairs are a great investment buy as they last for years- our nearly 5-year-old is still using hers to sit at the dining table and probably will for a year or so at least. It can be used for smaller babies but you might want to get a soft insert for the first few months. There are no sharp corners though and the wood is super easy to clean. The seat and footrest are easy to adjust as your baby grows.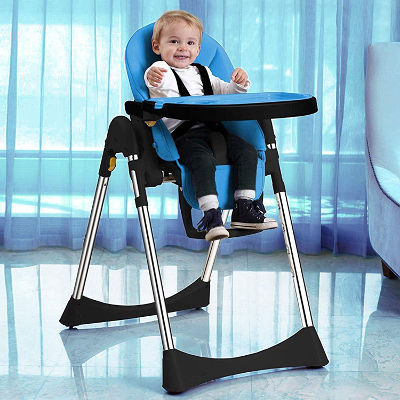 So this highchair isn't real leather it's actually PU leather but it does mean it has a really easy to clean surface that looks luxury when compared to a lot of plastic baby products. The seat is comfortable and adjustable to get the perfect position depending on the age of your child. It can be folded flat for easy storage and the tray is removable for easy cleaning.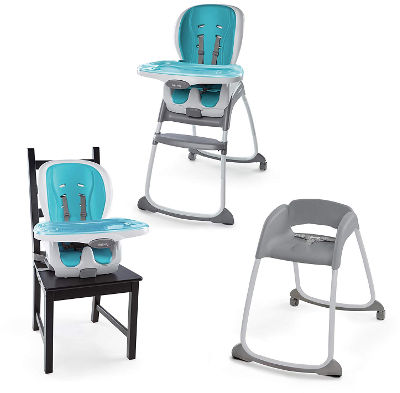 This 3 in 1 high chair from Ingenuity is a great idea that combines full high chair for smaller babies, booster seat to attach to a dining chair and toddler chair when they still need support but not the backrest. The seat pads are easy to clean and dishwasher safe for a thorough wash at the end of a messy day of eating. Adjustable straps keep your child safe and the seat is easy to transform from one set up to the next.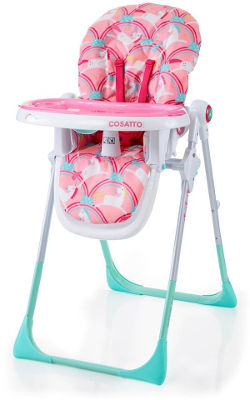 Cosatto always make attractive baby products and their gorgeous highchair is no exception. With loads of different fun designs to choose from you can get the best pattern to match your dining room. The chair is really adjustable with 6 different height positions and 3 tray positions depending on the age of your child. It also folds flat and is freestanding when folded for easy storage.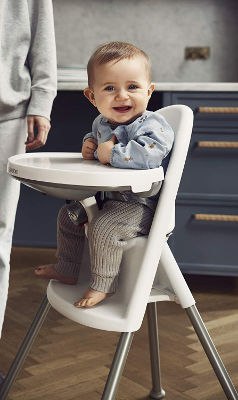 Many of BABYBJORN's iconic baby products are simple design classics. Their high chair is the same- a curved white plastic high chair that will look great in a minimalist or traditional setting due to its classic appeal. The design aesthetic also extends to its usability. The chair is easy to clean, has a stable base and removable tray.
---
---
Kid Transit Giveaway
Win a Tommee Tippee Baby Healthcare Kit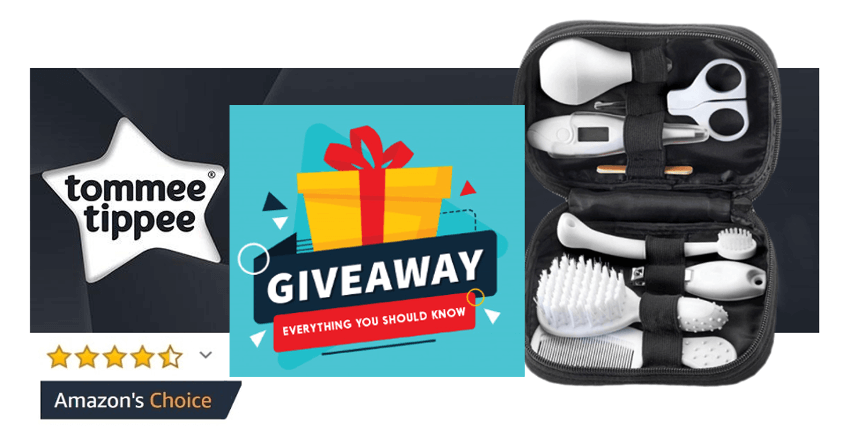 ---
---