This week's Amazon Bestsellers are all nursery products to help make your baby or toddler's sleeping environment the most relaxing ever. When you turn a spare room into a nursery, a lot of thought goes into the decor to make your child feel happy and content while they are awake. However, most of the time they will spend in their bedroom (at least until they are at an age where they can play unsupervised) they will be asleep. With this in mind, we have put together a list of Amazon Bestsellers that have nursery products which will encourage and help good sleep practices.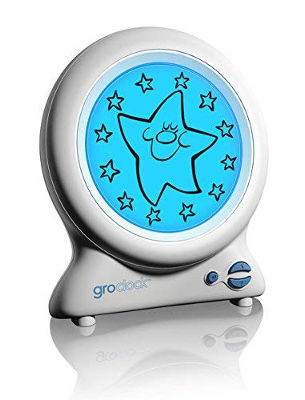 The Gro-Clock Sleep Trainer is such a popular product it has more than four thousand reviews on Amazon! The clock is a great way of teaching toddlers when it is time to get up in the morning, instead of them wandering into your bedroom at 3am asking for Weetabix and CBeebies!
When it's bedtime, you say 'goodnight' to the sun and watch the stars come out. The stars then count down around the clock until the sun comes up again in the morning. The sun rising is set to a time of your choice. All you need to do is to get your toddler to understand that get up time is once the sun has come up.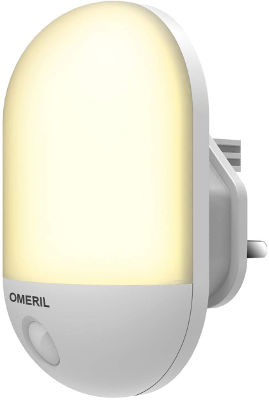 A night light is really useful whatever age your child is. When they are babies, you can use a night light to help with night feeds and changes. As they become a toddler, a night light can help them feel more secure if they wake in the night or if they are toilet trained, using a night light in their room and the hallway helps them find the way to the toilet during the middle of the night. This plug-in night light can be set so that it will automatically turn on at dusk and off again at dawn. The soft glow is gentle on the eyes and shouldn't disturb your sleeping child.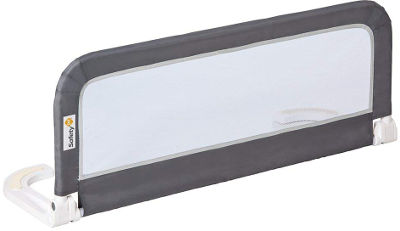 When you move your baby into their first bed, they made a bit of extra protection to stop them tumbling out. You could put something on the floor so they get a soft landing, or buy a bed rail. This one is portable so if you visit family or go on holiday you can easily pack it up and take it with you. great peace of mind during the transition from cot to big bed.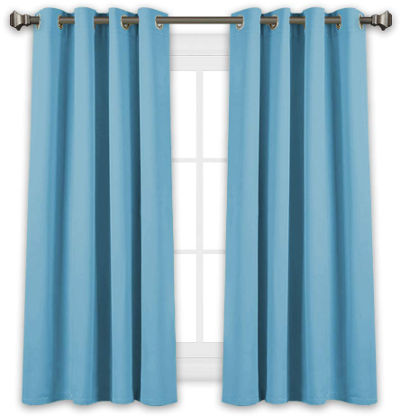 Babies and toddlers will usually sleep better when their bedroom is completely dark at night. Investing in a pair of blackout curtains is a great idea to make their room completely dark. They will also help block out some of the sunlight during daytime naps. These blackout curtains come in a variety of different width and drop combinations depending on your window size and also a lot of different colours to suit their room decor.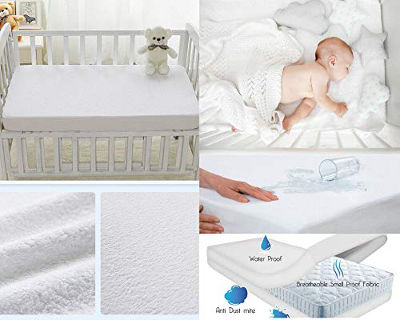 One of the essentials of life with a small child is a waterproof mattress protector. This one comes in lots of different sizes including cot and cot bed so you can protect their mattress from nappy leaks as well as make things easier when they start to potty train. The mattress protector has an extra deep terry towel topping so will still feel soft and warm in the winter but cooling during the summer.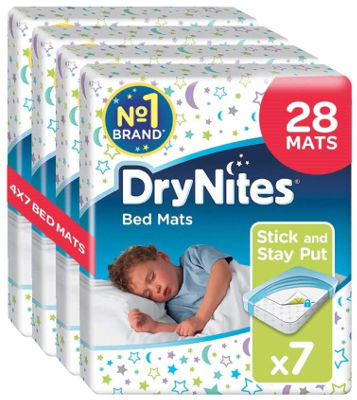 When you're in the midst of potty training, these disposable bed pads are brilliant. Not only can they be used under sheets on their bed (or your bed….) so you don't have to scrub the mattress in the middle of the night, you can also use them on chairs and sofas under a throw in case any accidents happen during the day.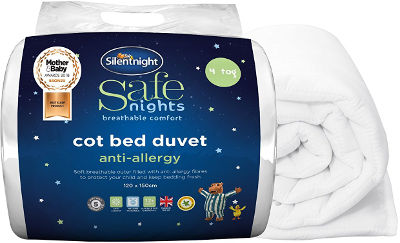 This cot bed duvet is the most popular on Amazon. It has an anti-allergy filling, 5 year guarantee and can be thrown in the washing machine if it gets dirty. Remember to only use a low tog rating duvet (this one is 4 togs) and don't use a duvet if your baby is less than 12 months.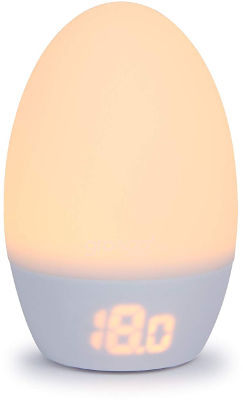 Another great product from the Gro Company is the GroEgg Room Thermometer. Shows the temperature in the nursery so you can adjust your heating/ their clothing and bedding accordingly. It can also double as a night-light for when they need a bit of extra comfort or you need to pop in during the night. The different colours also indicate at a glance whether the room is too cold (blue), too hot (red) or just right (orange). As an added extra you can also buy little cases to transform your Egg into a monkey, owl or penguin.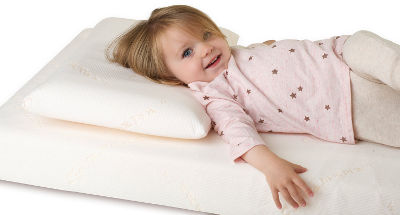 When your toddler gets a bit older they might want a thin pillow to help them get a good nights sleep, especially if they have transitioned to side sleeping. This pillow specifically designed for toddlers by Clevemama uses Clevafoam that provides comfort and support to your child's neck and head. The pillow is hypo-allergenic as well as being toxin free and the removeable cover can be put in the washing machine to keep it smelling fresh.
Add a bit of fun to your child's bedroom with this cute unicorn night light. The LED lights are colour changing providing a rainbow glow to comfort and soothe your child. The light is battery operated so can be positioned anywhere in their room, great if you don't have a handy plug socket near their bed. There's also a timer setting so it can go off automatically once your child is asleep.