If you're anything like us here at Kid Transit, you want to find the best UK products that make life easier when going out with kids and this includes the best travel changing mats. One of the universal truths of babies and toddlers is how much they need their nappies changing and just how many fun places they can choose to fill a nappy!
Don't despair, this guide will talk you through baby travel changing mats, where they can be used, which travel changing mat suits the type of traveller you are, and how to get the best out of them.
So read on for all the advice you could need on changing nappies on the go!
What is a travel changing mat?
This is an easy one to answer: a travel changing mat is one that is much easier to carry around than the regular foam filled and padded mat you probably use at home. You can use them for day to day travel to the shops or park and also for holiday travel to help you change your baby on a plane, train or ferry.
With a travel changing mat, at its most basic, you get a rectangle of easy-clean material so you can put something between your baby and whatever surface you are trying to change them on (more on that later….).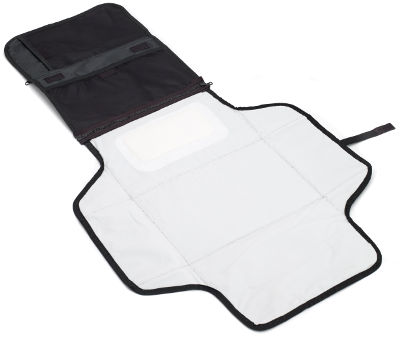 However, not all portable changing mats are created equal: from the very basic ones you can move on up to ones with a little pocket for the odd nappy or some travel wipes and then go all the way to our very own Kid Transit travel changing mat which has enough room to store 4 or 5 nappies, a full pack of wipes, and some bottom cream! This type of fold up changing mat is great for taking with you all day with no need to bring along a full nappy bag. Just sling into the buggy or car and off you go.
Do I need a travel changing mat?
This depends: if the only journeys you take with your nappy wearing little one are to places with great changing facilities or to friends and family who don't mind you changing your baby on their bathroom floor then no, you don't.
I guess that most parents aren't in that category. We struggled on without one for a couple of months with our daughter before realising that it was an essential piece of the endless baby gear we accumulated and we should really start selling a good one!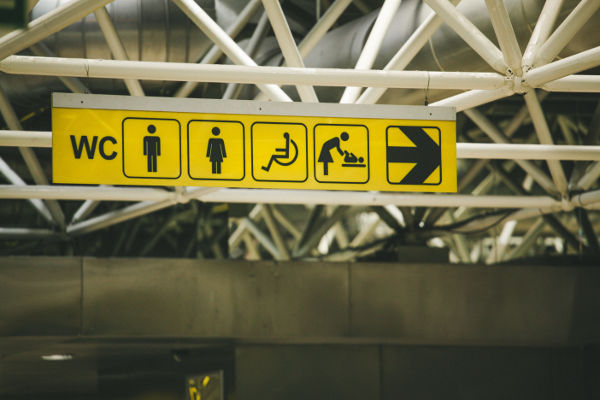 Changing facilities in shops, restaurants, coffee shops, museums etc are always so hit and miss (or sometimes non-existent) that a small foldable changing mat really does become a life-saver (or at least makes it less anxiety-inducing if your baby starts doing 'that face') when out and about.
Places we have used a baby travel changing mat…..
Right, this list is just our top hits of where we have used the Kid Transit travel changing mat and any disasters that it may have averted (I'm mainly talking poop zone here…)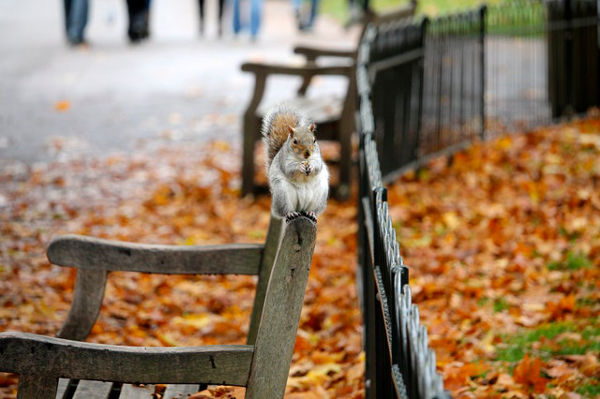 Any number of changing facilities where the provided changing station looked a bit iffy
On the grass in the park that has no toilets
On the bench of the park that has no toilets
Back seat of the car in a motorway layby while raining
Floor of restaurant toilets that had no changing station
On the grass at a motorway service station (smelly toilets)
In the changing rooms at the swimming pool
Every time we visit friends/ family so no accidents occur on their floors (this happened the one and only time we didn't use it, luckily they were parents themselves!)
Various hotels when on holiday
Basically, it gives you that extra bit of confidence when out that if your little one fills a nappy, you can change them straight away and have all that you need to do it in one handy little changing mat and bag combo.
Which travel changing mat shall I buy?
Well, our first pick would, of course, be the Kid Transit travel changing mat. We sell it for a lot of good reasons and hopefully, it will be the one you choose. However, there are many other good ones out there so we will recommend a couple of our favourites that cater to different needs.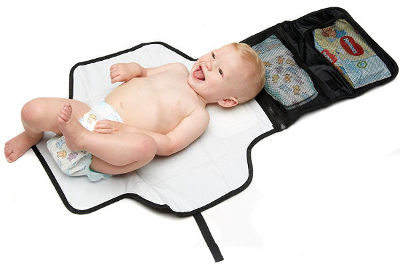 Our lovely changing mat is ideal if you want a strong, long lasting, wipeable changing mat that has a removable compartment for holding all the nappy changing essentials. The changing mat folds out quickly to a large area that we can still use for our 2 and a 1/2 year old. It has a little padded area where the head goes for little babies so they can remain comfortable while you get on with the changing.
The detachable bag part can fit a full pack of wipes as well as a few nappies. This can make it a bit bulkier at times when the wipes are full but it is still easy to close and carry. The front zip pocket is useful for holding other bits and bobs like tissues or even some cash or a card if you don't want to bother taking a handbag out with you every trip to the park.
The portable changing mat has a wrist strap that is perfect for hanging over your buggy handle, as well as making it a lot easier to carry to the changing facilities along with a wriggling baby!
You can always just take the changing mat part with you in your larger nappy bag for those occasions when you need it.
We love to throw the whole thing into the bottom of our buggy when going for short trips.
You can purchase one of our mats through our shop page here.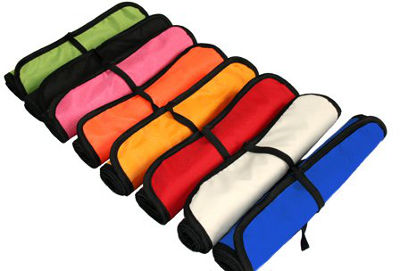 For a truly budget option you can purchase a basic roll-up travel changing mat that will fit easily in your nappy bag. This one we've found gets great reviews on Amazon and comes in a variety of bright colours to match your style. You can easily throw this into any bag you have along with a couple of nappies and some wipes to make your travel changing bag ready to go. Just take a note of the dimensions as its designed more for little babies than toddlers.
Compact changing mat, perfect for throwing into a changing bag or back of the car.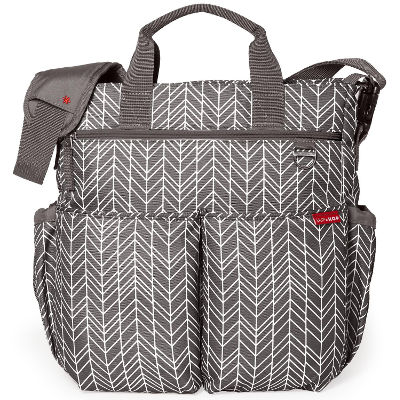 Obviously, this isn't a travel changing mat but a whole changing bag that we're recommending here. From the stylish people at Skip Hop who have been designing usable and beautiful baby products since 2003, we had to include a full travel changing system for people who really do want to have everything to hand in one place. And this bag comes with a great little padded changing mat included.
The Duo Signature changing bag has recently been redesigned to incorporate ideas from their customers and has all you could need in a nappy bag. Lots of compartments to fit all the bits and bobs you need from spare clothes to bottles to wipes. Good top zip fastening to hide things away and keep everything protected from the elements. A tech pocket and a small zipped pocket for keys, mobile, cash etc so you can do away with a separate handbag.
Amazon customers particularly like how flat it hangs on a buggy with the integrated straps (always a benefit as carrying a large nappy bag can sometimes be cumbersome). The bag comes in a variety of different styles as well to complement your buggy.
Roomy changing bag with clever compartments and easy pram/ buggy attachment.
Best travel changing mats: final thoughts
We really think that a travel changing mat is an essential item when you have a baby, or a toddler who is still in nappies. For all those occasions when out and about without good changing facilities, to have the peace of mind of knowing you can change your little one easily, comfortably and with everything to hand is great.
Want to discuss products like these with other parents? Join our Facebook group now!