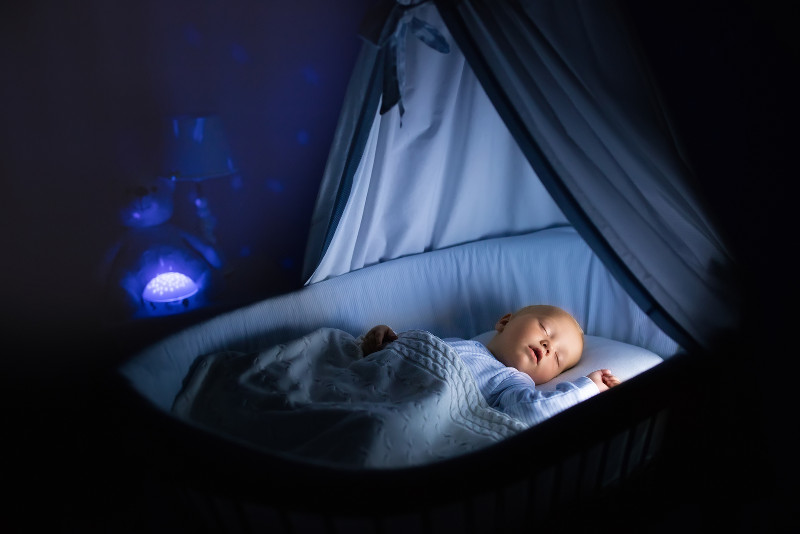 When the weather turns warmer during the summer months it can be lovely. However, if you have a young baby it can quickly become too hot for them, especially during the night. It is very important to keep your baby in a room that is between 16oC and 20oC during the night as this is the optimum temperature for them to sleep at.
Trying to keep a room cool and your baby cool during the night can be difficult when a heatwave hits. These tips should help your baby (and you) have a comfortable night's sleep even when the temperature has risen.
It's important that you do all you can to keep your babies cool in the summer. If they're too hot or too cold, your child will probably show signs of distress and you may find it harder to settle them because of the heat. Overheating can also be dangerous as it increases the risk of sudden infant death syndrome, so make sure you check that your infant doesn't have a moist neck or head – which suggests that they're sweating. Here are a few tips to help you keep your kids cool at night and ensure they get the rest they need during the summer months.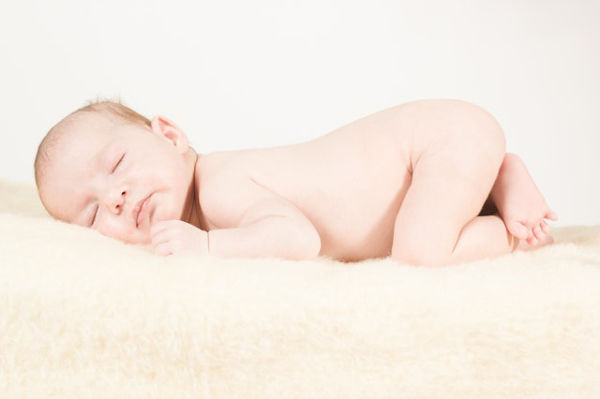 During the day, open all the windows that are on the same floor as your baby's room so that you can create a breeze and get lots of fresh air flowing through the house. Pull some curtains or a blind across the window in the nursery, so the sun can't bake the room but you still get the breeze coming through from other rooms.
Keep windows open during the night if it's safe to do so. Make sure they are either locked open to stop intruders, or if your baby is crawling or walking that they have special window locks fitted so that your baby can't fall out.
[amazon box="B07G72DJGT"]
If you have a loft room, make sure the door and any skylights are open so hot air can rise up into the loft. Even if you just have a loft hatch, keep this open to let the hot air escape upwards.
Before bedtime, why don't you run them a cool bath so they can splash about and cool down, ready for bed.
Avoid putting your baby down with covers on the bed as they could easily overheat. Keep any nightwear to a minimum – you could even put them to bed in just a nappy and a well secured sheet that won't come loose and cover their face as they sleep.
Invest in a good quality nursery thermometer. This will help you keep tabs on the temperature of the room, which should be between 16oC and 20oC.
[amazon box="B002B55BN8″]
Keep them as hydrated as you can. If you're breastfeeding, you might notice your child wants to feed more than usual – but you don't need to give them water as well as the breast milk. If your baby is over six months old, try combinations like ice cubes or homemade ice lollies using fruit juice.
If it's really boiling and you're worried, think about hanging wet towels over some chairs or in front of the window. Evaporating water will help the air in the room to cool down.
You could consider bringing a fan into your nursery to help cool it down before bedtime. Just make sure that you don't allow it to face them and that it's not within their reach to avoid any accidents.
[amazon box="B001VEJFT6″]
Consider moving rooms to the coolest in the house if temperatures get too hot. Usually, the coolest rooms are north-facing and downstairs so move their cot and set up an airbed for yourself if you are still sharing a bedroom.
If your child is ill, hydration is even more important. Extra drinks (if they're over 6 months) and frequent breastfeeding or formula is essential.
Frequent lukewarm baths can be helpful to cool your baby down or get the paddling pool out and place it in the shade so they can splash about.
[amazon box="B001O9C41E"]