The Kid Transit travel changing mat and bag is perfect for taking with you when you are out and about with your little one but still very practical when you need to change your babys nappy when out and about.
Sometimes there are no changing facilities near by but the fantastic thing about the Kid Transit travel changing mat is that it can be used anywhere. It can be unfolded on the back seat of a car or simple put on the ground to quickly change your baby. Or, if you do not fancy changing your baby on a changing table in a bar or restaurant you can place the Kid Transit mat down on the table so you have a clean surface to change on.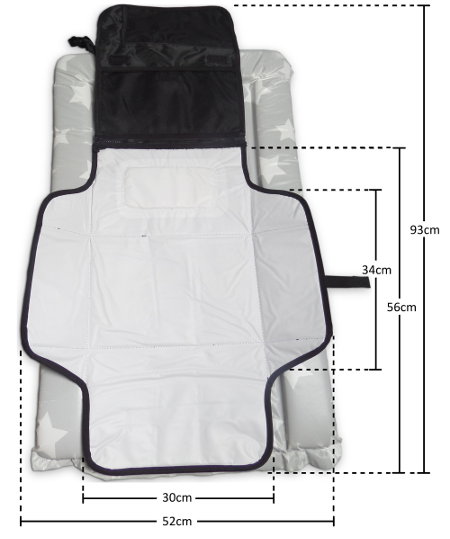 The changing mat is large enough for babies up to 18 months old and is just a bit smaller than standard changing mats. A handy detachable bag lets you store essentials such as spare nappies, wipes, and nappy bags. The bag is designed to hold 3 to 4 spare nappies and a few spare wipes.
You can choose to carry both sections of the Kid Transit changing mat and bag together, or if you prefer you can unzip the bag and only carry the changing mat. This may be more convenient if you choose to carry the mat in your standard carry baby nappy bag.
You can also hang the travel changing mat and bag from a buggy or pushchair if you prefer to do this.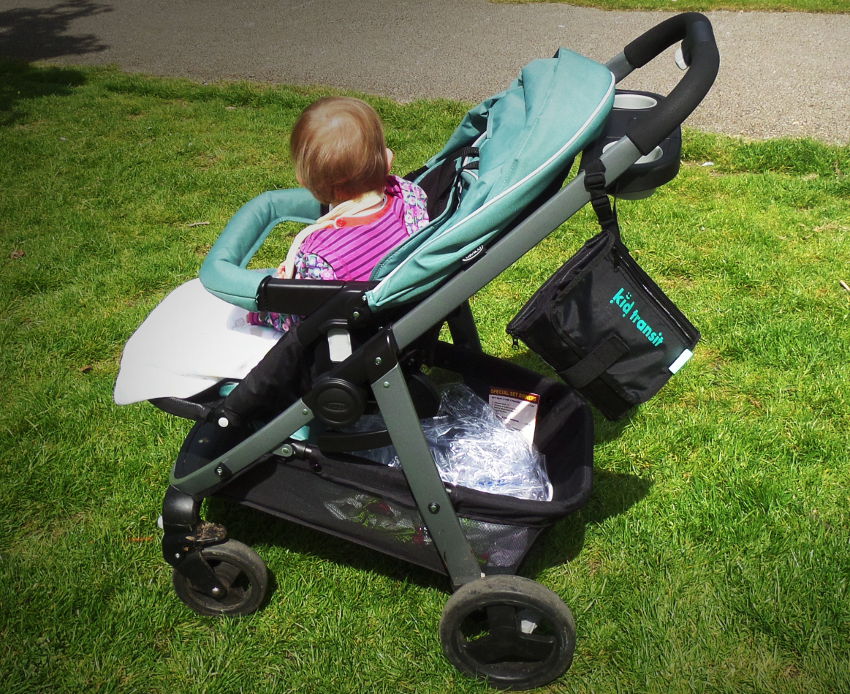 The Kid Transit travel changing mat and bag is a real life saver when you are out and about and need to change your little one. It is small and compact and easy to take with you anywhere, but when needed it unfolds to a good size to make changing your baby on the go very easy.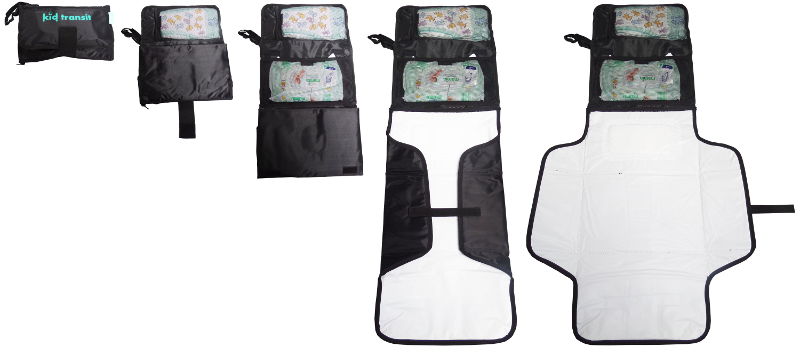 The Kid Transit Travel Changing Mat and Bag is available to buy from Amazon.co.uk.