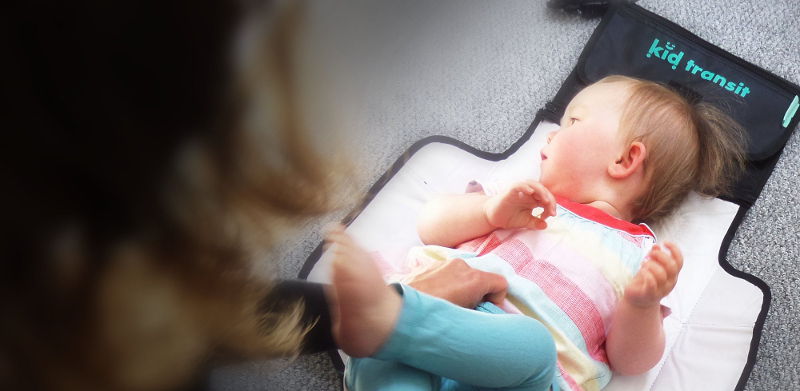 Sometimes your baby needs to be changed when you are out and about. It is for those occasions that you need the Kid Transit Travel Changing Mat. It is small and lightweight but can be unfolded into a large enough changing mat so you can easily change your baby's nappy whenever you need to.
The Kid Transit changing mat can be used in your car, on the floor, or you can even put it on the changing tables in bars, restaurants, and service stations to ensure you are always changing your baby on a clear and comfortable surface.
As well as the changing mat there is a bag section to store a few spare nappies, wipes, and disposable bags. This bag section can be removed if necessary.
A great product. Small enough to carry around and we found the storage section is very handy in case you need any extra nappies and wipes.
Nice compact travel changing mat!
Read more reviews here on Amazon.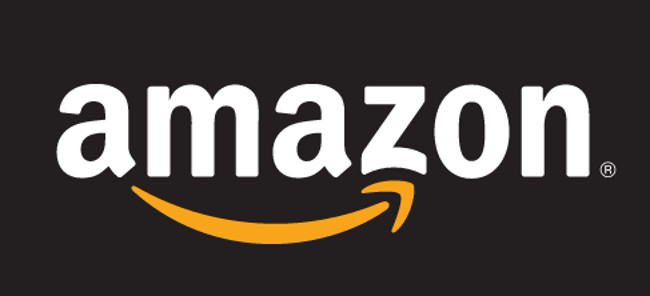 Specifications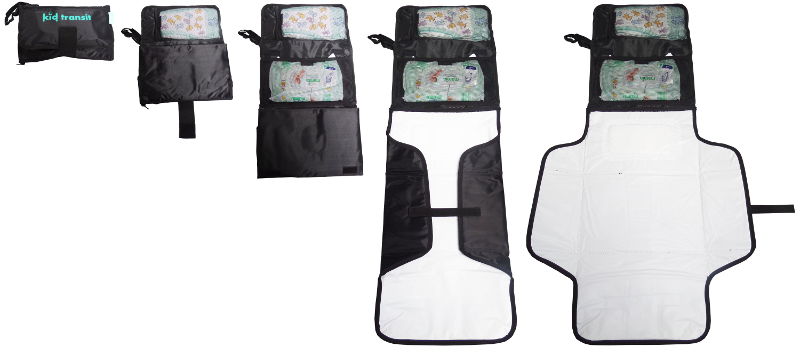 The Kid Transit travel changing mat can be used for babies up to 24 months although it is more suited to smaller babies.
The detachable storage bag is designed to hold 3 or 4 spare nappies and a few wipes so is ideal for small trips out. Hook this bag to your stroller or pop it into your regular nappy bag.
The mat and bag are made from dirt resistant and waterproof materials so they can be easily cleaned. When using changing tables in pubs, restaurants or service stations protect your baby from any germs that may present by using this travel changing mat. Also you can easily put on a car seat and change your baby there.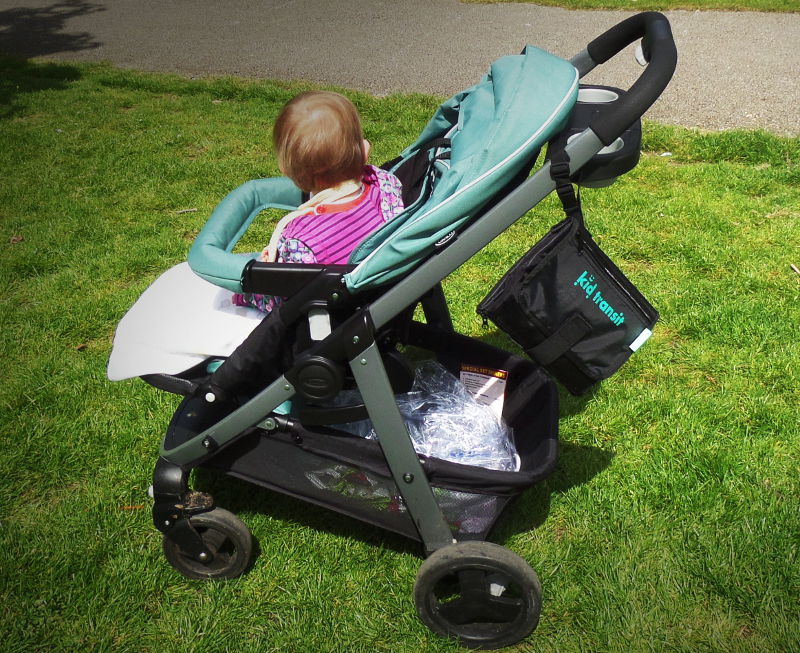 ---
Exclusively sold on Amazon