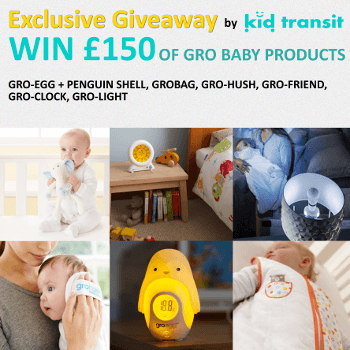 Kid Transit are throwing a fantastic giveaway worth £150.
We have bundled together 7 amazing products from The Gro Company that every new parent will love. Just click the link below to enter this exclusive competition.
Win The Gro Company Super Bundle
Win these amazing Gro products
GRO-EGG + PENGUIN SHELL – RRP £30.98
2.5 TOG GROBAG (6-18 months) – RRP £24.74
GRO-HUSH – RRP £24.99
GRO-FRIEND ELEPHANT – RRP £11.99
GRO-CLOCK – RRP £34.99
GRO-LIGHT – RRP £19.99
Total Prize Value – £147.68
More about the prizes
GRO-EGG + PENGUIN SHELL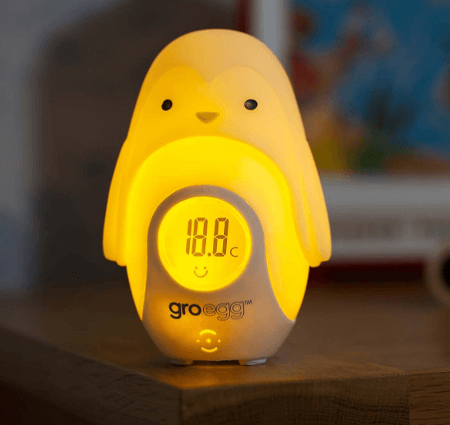 Peace of mind at a glance – The innovative Gro-egg™ changes colour to let you know at a glance whether the temperature of a room is too low, too high or just right, helping you maintain a safe sleeping environment for your baby. As an added bonus it even works well as a gentle night light.
Percy the Penguin shell is one of three collectable characters that make your Gro-egg more fun without affecting how the Gro-egg performs.
2.5 TOG GROBAG (6-18 months)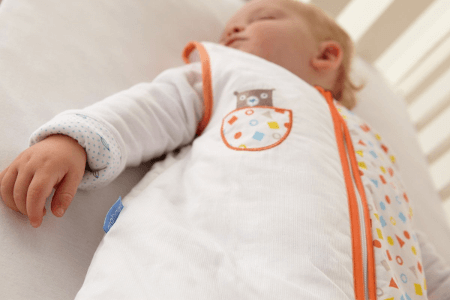 Sleep soundly with a Grobag. Made with its super soft jersey cotton lining it's sure to keep your little one cosy while they snooze. Perfect for babies to keep them nice and warm while they sleep.
The exact design and tog rating can be varied to the specifications of the competition winner (same priced product only).
GRO-HUSH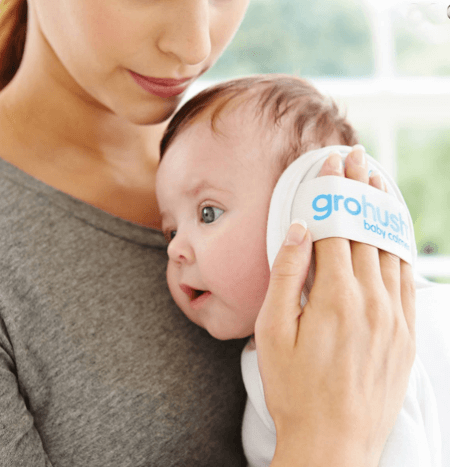 The Gro-hush is a unique portable white noise baby calmer. It is set to be the next 'must have' baby product for new and expectant mums across the globe! It transmits soothing 'white noise' directly to your baby so that only they can hear it, keeping them relaxed and happy.
GRO-FRIEND – ELEPHANT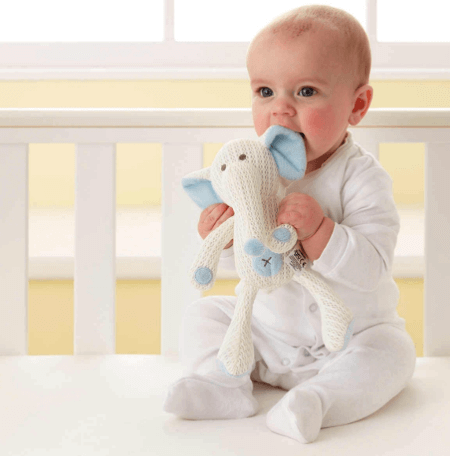 Raise your trunks for Ernie the Elephant! With his soft flappy ears and cute snuggly features, he makes the perfect friend for your little one.
Gro friends are made with Air-flow technology making them breathable and hypoallergenic, a great addition to any little ones nursery!
GRO-CLOCK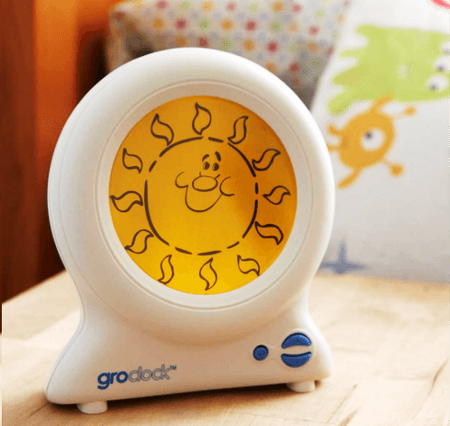 Let your kids know when it is time to get up. The The Gro-clock uses fun images of the stars and sun to communicate with your child so they know when to go back to sleep and when it's time to spring out of bed.
GRO-LIGHT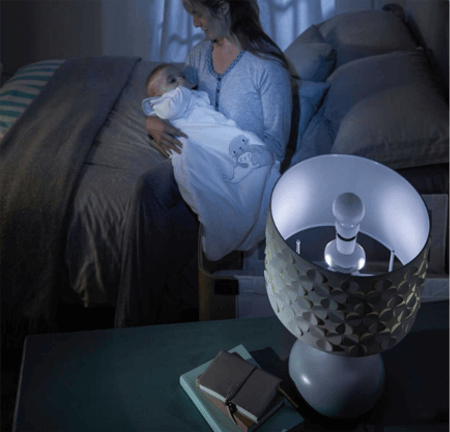 The Gro -light adapts your existing light to an adjustable nightlight. Easy to use – simply plug in to any light fitting and control from your light switch – 1 click of the switch for a soothing LED glow or 2 clicks for your main light bulb. No plug socket required!
Win £147.68 worth of Gro Products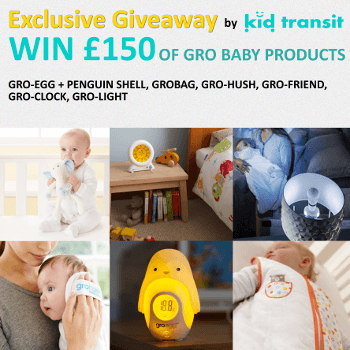 This is the perfect bundle for new or expecting parents. The Gro Company are an amazing UK brand and this is your chance to win their best products.