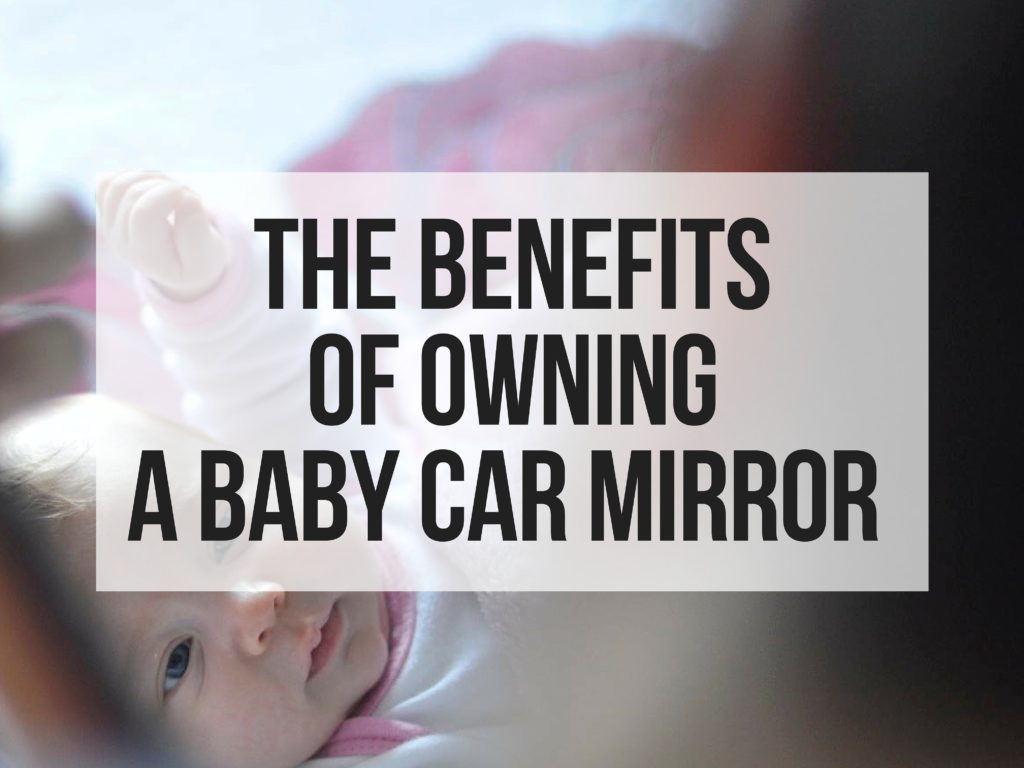 Baby car mirrors are designed to allow parent drivers to see their babies whilst travelling. By law, every child under the age of 15 months is required to be seated securely in the back of the car, in a rear-facing car seat. This ensures your child's safety in case of an accident, however if your baby has any grumbles during your journey, it is almost impossible to see what the problem is without turning around in your own seat or pulling over.
This is where a baby car mirror comes in handy! By securing a shatter-proof reflective surface to the back headrest, you will be able to check on your baby with a simple glance in your rear-view mirror.
Adding a mirror to your car essentials can also bring with it a number of other benefits. We have listed them below…
1. Comfort
Babies love human faces, and placing a mirror on the backseat headrest will allow them to see a familiar face. Seeing your face and their own brings a lot of comfort to a young child, especially when in a strange environment.
The result? A quiet and happy journey for all passengers.
One of our happy customers said: "[My child] started to hate getting in the car and would push out her tummy any time you tried to put her in the car seat. However, with the mirror in place, she is much happier as she knows she can still see me."
2. Development of social skills
Interacting with reflections will strengthen your child's social skills. Looking at their own face will encourage them to explore facial expressions and body language, which both act as stepping stones when learning to speak.
As a parent you will love the opportunity to indulge in some extra bonding time whilst on the road. Watch their curiosity grow as they become more aware of their surroundings and their own movements.
3. Enhance cognitive development
Overtime your baby will be able to recognise itself in the mirror, improving their cognitive skills. The act of gazing into a reflective surface will enhance their ability to focus on objects and track movements. This is important for a young person's brain development.
4. Peace of mind
Every parent worries about their child, but more so when their baby suffers from a specific condition that might endanger them. A few of our customers have purchased the Kid Transit Baby Car Mirror to ensure that their babies stay safe whilst travelling.
"I would highly recommend! My 12 week old is a breath holder so I need to be able to see him when we are travelling"
Similarly, another customer enthused:
"Our baby is a silent choker and not being able to see her in the rear-facing car seat was not a nice thought. This mirror is fantastic and easy to install. With a quick glance in your rear-view mirror it gives us reassurance that all is well. A wonderful product for peace of mind"
Buy the Kid Transit Baby Car Mirror on Amazon today!

Remember the fun with mirrors doesn't just stop when you get out of the car, why not invest in a child-friendly mirror for in the home? There are plenty of fantastic mirror play activities to be found online!