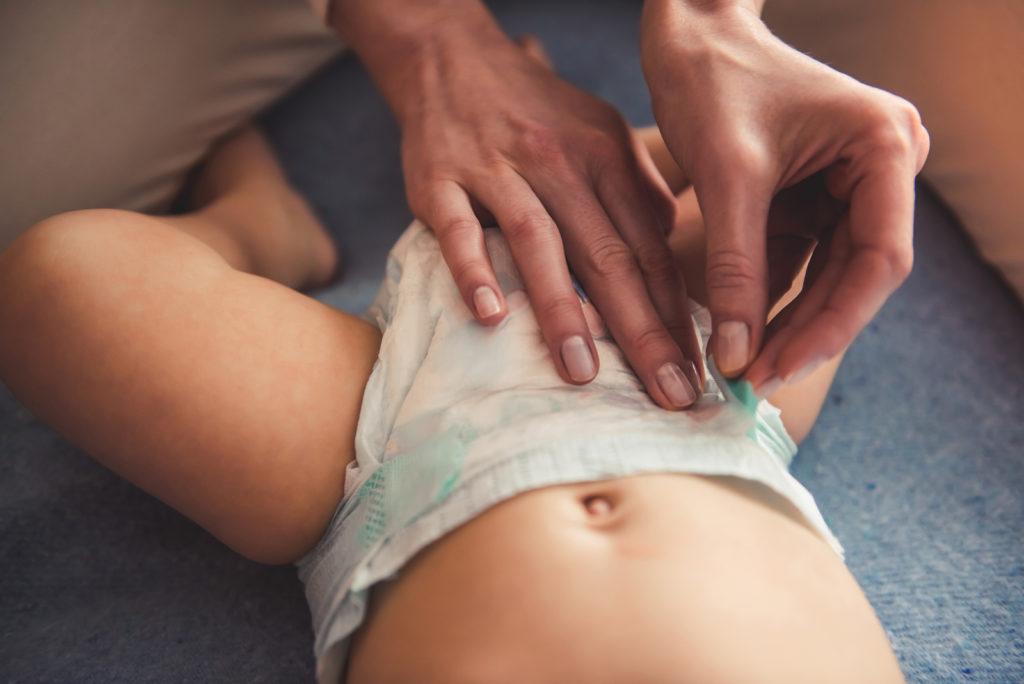 A 31-year-old mother of two has said she was left humiliated after being yelled at by the manager of a local restaurant in Guildford for changing her son's nappy on the grass outside the business.
According to the Daily Mail, Dion Skull – mother to twin boys Luca and Zack – was given a ticking off after someone else at the café complained. She consequently left a one-star review on the Farmhouse Café Facebook page, saying that she frequented the restaurant on a weekly basis and knew that its changing rooms weren't big enough for both of her children at the same time.
She explained: "I had changed [my sons] before I left home as I know my pushchair doesn't fit in the cafe's baby changing facilities. However, when I got there, Zack had gone to the toilet. He has chickenpox, which was why we were sitting outside. I couldn't leave him in a soiled nappy."
Ms Skull went on to say that the manager of the restaurant said other customers had complained, with one even going so far as to say that they'd never come back for a meal again – all because she changed her son's nappy outside. She added that the altercation with the manager left her feeling vulnerable and humiliated.
It seems as though Ms Skull has the backing of other mums on the internet, however. One wrote that if a business's changing facilities aren't good enough you've got to do what you've got to do. And another noted that it shows a "terrible lack of compassion" to shame someone for changing a nappy in public.
But if you pay a visit to the Farmhouse Café Facebook page itself you'll see many other people speaking out in defence of the diner… so internet opinion certainly does seem to be divided on this particular issue.
This got us here at Kid Transit to thinking… just what should you do if you're out and about with your little ones and get caught short with nowhere to change your little one? With a very tiny baby, it is possible to change them on your lap but if your child is a bit bigger it can be difficult. It's also possible to change your child in their buggy if you have to – but maybe practice at home as it might prove to be a little tricky at first!
If you're near your car and can't find any facilities to use, just pop back and change them in the boot or on the backseat. But your best line of defence is perhaps to carry a travel changing mat with you so that when you do find somewhere to change your child, you can do so safely and hygienically. With this kind of mat, you don't need to necessarily find a specific baby-changing room – you can head to the ladies' or men's loo and do it there instead.
But perhaps don't start changing your children in clear view of other diners if you're at a restaurant… you might attract a few comments and dirty looks!