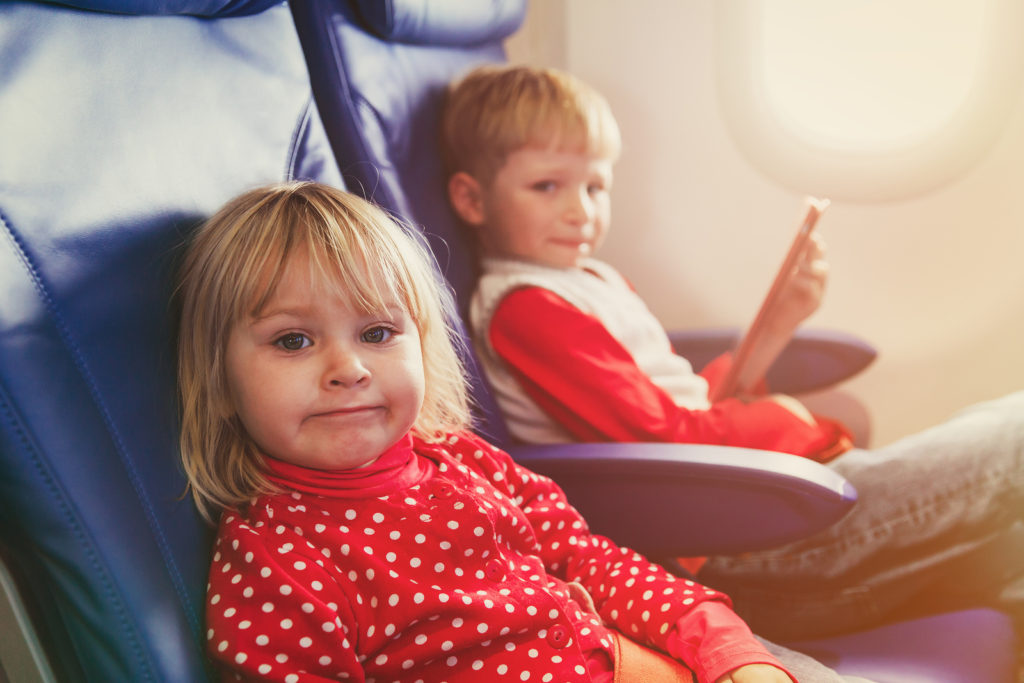 Making long journeys with very young children, whether it's by car, boat or plane, can be incredibly stressful. It's no surprise that parents of little ones are often hesitant about going anywhere! However, there are ways you can help minimise the stress of it all – so here are a few top tips to help you all enjoy your jolly holidays.
Travel overnight
By travelling at night time you can make sure you tucker your kids out during the day, so they're snoozy when it comes to actually going anywhere. Sleeping children are much easier to handle when having to go through airports and bustling train stations.
Online check-in
Do as much preparation as you can online before you head off on your travels. Facilities like online check-in are perfect for rushing parents who have a million and one things to do and can make the entire process of travelling a lot more streamlined.
Rely on technology
You might be the kind of parent who frowns at letting their kids spend too much time staring at smartphones or using tablets, but when you're on a long journey there's nothing better for keeping them amused and quiet so you can get a bit of much-needed shut-eye.
Check the rules about baby food
Get in touch with the airline you're flying with and find out what their restrictions are relating to baby food. You don't want your kids to have to go hungry because you forgot to check what is allowed in hand luggage and what isn't.
Think about your fellow passengers
Chances are your baby will cry, especially if it's their first flight. Make it a bit more pleasant for the other passengers on board the plane by handing out little treats with a personal note, like these clever parents did.
Pack separate plane bags
If your children are older, consider packing them their own plane bag so they can find their favourite games and toys quickly and easily… perfect for keeping them quiet and well entertained.
Check the prices
You might well think that taking a young baby on board would be free but some airlines actually do charge a bit of money, even if your little one won't be taking up a seat.
Try and stick to the circadian rhythm
Picking flights at the time your kids would usually be nodding off to sleep is certainly advisable so you can keep them on the same routine. You'll thank yourself when you land at your holiday destination!
Extra clothes
You might be heading off somewhere hot or perhaps it's the middle of summer where you live, but packing a few extra layers is a good idea since it can get chilly on planes.
Sippy cups
Avoid annoying spillages by being prepared and always carrying a sippy cup around with you!
Hand sanitiser
Another must-have for busy parents is hand sanitiser. Travelling is dirty business and little ones are far too used to putting their fingers in their mouths for you not to have sanitiser in your handbag.
Fold up changing mats are perfect for long flights so make sure you don't forget this either!