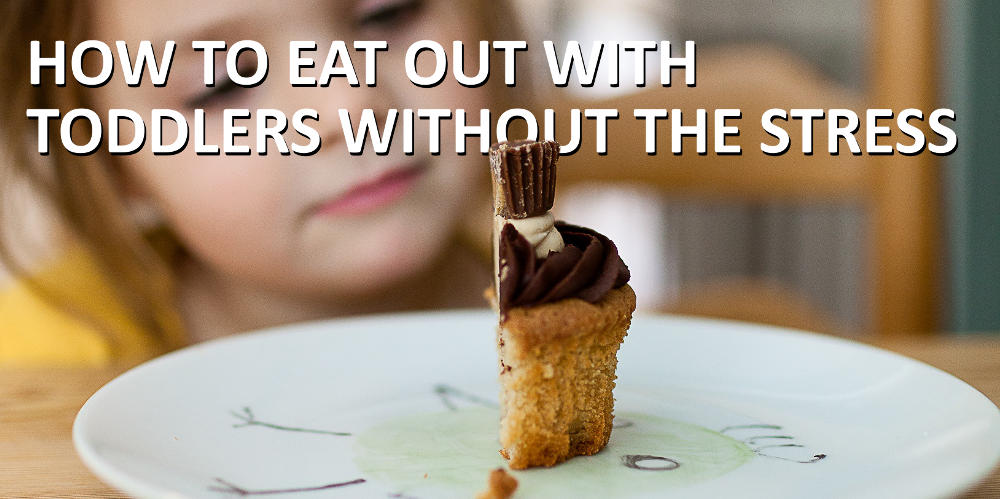 Once upon a time you were to be found sipping a cappuccino at the end of a long relaxing lunch, watching life go by on the street outside, musing on your plans for the rest of the day. Then along came a Little Person or two and eating out became somewhat more of an ordeal, and certainly less relaxing. However, by making sure some planning is in place before hitting the menu, it's possible to have an eating out experience with toddlers without the stress.

#1 – Be Prepared
Channel your inner Cub Scout and put in the preparation. Whilst a spontaneous dining experience was once de rigeur, when you've got a toddler on board it's not so easy. Whilst this may seem boring, it pays off in the long run and you're more likely to have a pleasant dining experience. Utilise your In-Car or On-Pushchair Storage to keep a constantly stocked Restaurant Kit containing wipes, bibs, sippy cup, fiddly non-filling snacks such as raisins, and a few little toys and crayons. This way spontaneity is in fact more easily achievable as you can literally Grab & Go.
#2 – Timing is Everything
Getting the timing right can make or break a meal out. Get it wrong and you're going to be wrestling with an over-tired hungry ball of tantrum, unable to bend them in the middle to get in the high chair. Get it right and your meal out can be punctured with happy smiles and money on a Kiddie Meal well spent, rather than spending money to make a mess of someone else's floor.
#3 – Role Play
As part of home-based play, set up a scene including a pretend restaurant with plates, cutlery and willing Teddy diners. Little children learn by playing, by incorporating some restaurant role-play in to everyday life it will pay dividends in the long run for the Real Deal.
#4 – Manage Expectations
Whilst Uncle Ken might be desperate to show you the late lunch bargains at the newly opened Fine Dining experience in town, and you hark after the long leisurely lunches of days gone by, managing expectations is key to everyone having a pleasurable Eating Out experience with toddlers. This really is a short phase for everyone to live through, Fine Dining will have its place again, but in the meantime choose places known for being Child-Friendly. Everyone's stress levels will benefit.
#5 – Show Willing
The waiting staff at your chosen eatery can make the difference between a good or a bad experience, so get them onside. Eating out with toddlers requires a little more effort on their behalf, for not a huge amount of gain. Therefore, be polite as they lift the high chair across the room for you, and show willing by having a cursory tidy up after your toddler has shown off their new painting skills using the spaghetti sauce. Then when you come to return, or your child accidentally knocks a glass over, all will be well.
#6 – Rhino Hide
And last, but not least, don your thick skin. If you've followed the tips above then you're not an inconsiderate diner, just one in a normal stage of life, with a normal Little Diner. Focus on your dining group, have fun, and ignore any unnecessary glares. This phase will be over sooner than you know it.
*Do you have any top tips to share? Please leave a comment below and help out other worried parents.