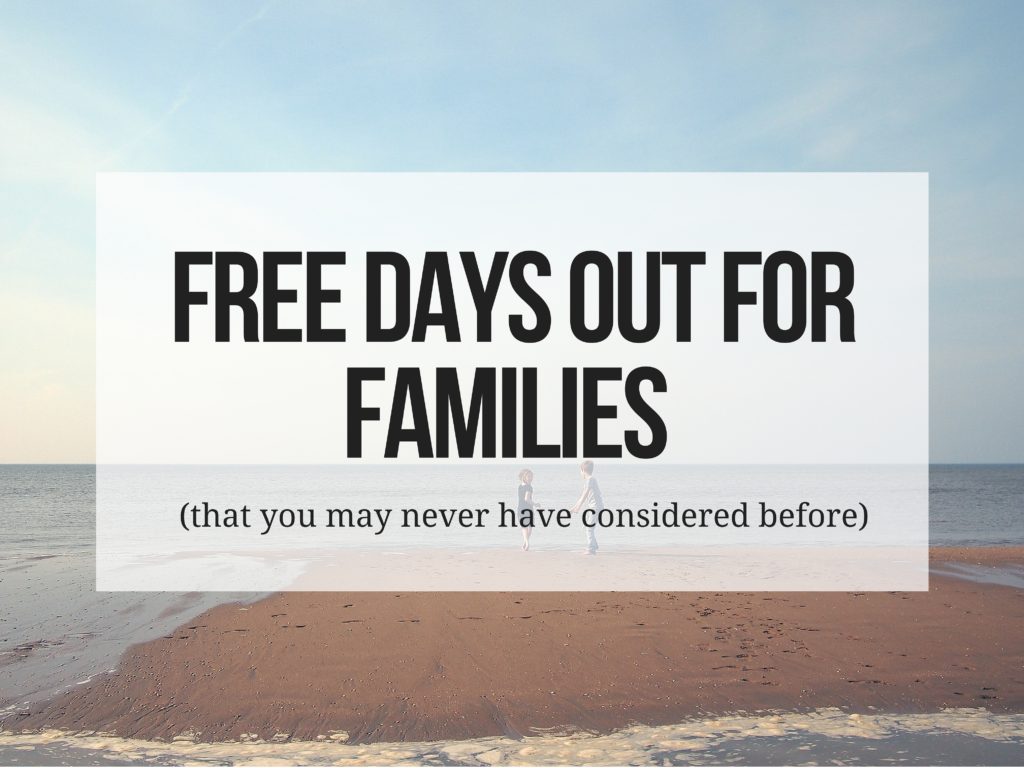 Keeping children occupied on a budget can seem impossible, especially during school holidays. Nevertheless there are plenty of exciting family activities out there that are completely free. We thought we would share some of our favourite ideas with you…
Garden Centre
A visit to the gardening store can easily be turned into a memorable day out. With many of the larger stores now boasting pet departments or tropical fish sections, your little animal lovers will be in awe. A lot of outdoor stores have cafes too, allowing the adults to have a tea break at the end of the day.
Pet shop
Similarly, your local pet shop can be an afternoon of fun for kids young and old. Many owners may let children pet the small creatures, or even organise free animal care workshops during school holidays. Just be prepared for some begging on the way home, 'Pleeeease can we get a bunny?'.
Local farmers market
Marketplaces have an abundance of things to look at and learn from. Usually free to enter, show your children the brightly coloured fruit and vegetable store and admire the handcrafted homeware and toys. If you ask nicely, some traders may even let you sample some of their produce. Teach your children where certain foods come from and turn the day into an educational experience.
Charity shop or flea market
Charity shops and flea markets are fascinating treasure troves for all generations. Perfect for children who love dressing up, as well as inexpensive if they do spot something they love. Meanwhile, do a good deed and get some of the older ones to donate some of their unused clothes and toys to the shop.
Seaside
The beach can be a very cheap day out if you prepare in advance. Be sure to pack a picnic, take plenty of sun cream and bring a change of clothes for everyone. Kids will be more than happy to explore the shore and it costs nothing to make a sandcastle, collect seashells, and paddle in the sea (if they're brave enough!).
Local volunteer groups
For the slightly older children, joining a local community group can be the key to finding a new hobby and group of friends. Take your little ones along too and help plant bulbs in the local park, or participate in a neighbourhood clean-up.
The park
All year round there are tonnes of activities to do at the park; family picnics in the summer, leaf collecting in the autumn, snowman building in the winter and nature spotting in the summer. Why not take your kids on a nature trail and look for the birds, frogs and squirrels?
Free instore workshops
Check in local stores, a few weeks before school holidays begin, to see if anyone is putting on free events for young children. Craft shops, garden centres and toy stores may run a free activity day that you can take children along to.
Museums and galleries
Thanks to a recent government scheme, many of the museums and galleries across the country are free. Explore history, discover facts and learn more about the local area.
Check out our list of the Top 11 Free Museums in the UK…
Library
Local libraries regularly offer free child-friendly workshops during the school holidays, which are ideal for introducing your children to new friends and hobbies. The library also offers a space for a quiet afternoon of reading and playing and all you have to do is become a member – which costs nothing.
Have you got any more ideas about fun and free family days out? Get in touch on our Twitter page or leave a comment below.