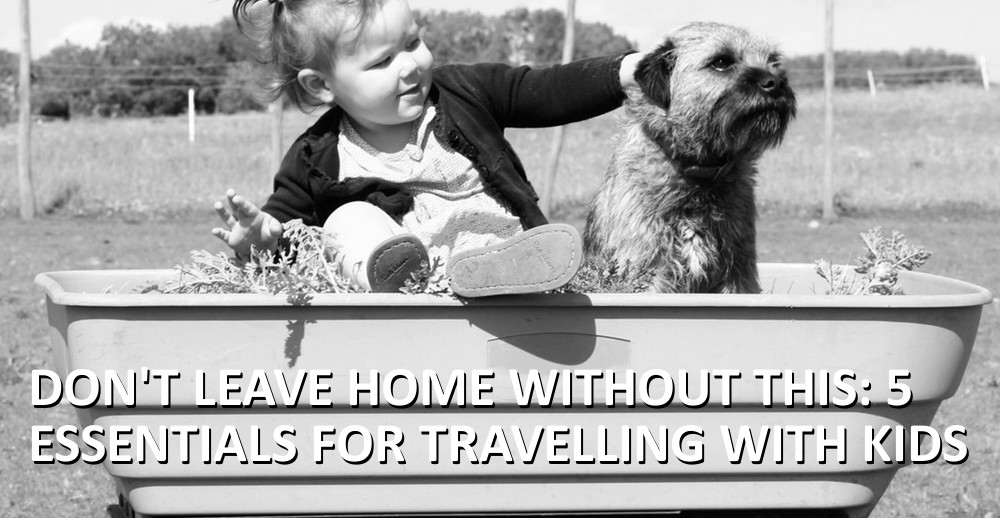 Let's face it, taking any journey with a child is a (potential) challenge. Whether they are fifteen months or fifteen years old, they will find some way of testing your patience. Go anywhere with more than one of the little darlings, and suddenly you stop being a parent and become a referee.
Fear not my friend, there are things you can do to prevent these journeys becoming a complete and total nightmare.

Get organised
Write lists, think of everything you could possibly need, pack it, and then treble check your bags. You can get marvellous organisers with pockets in for the car and some even have special sections for tablets. Don't forget to pack some headphones and you'll be getting some peace and quiet as the children occupy themselves.
Be comfortable
Travelling on any kind of transport requires several layers of clothing which can be removed or added to as needed. This will combat the cries of "I'm hot Daddy", especially when you're in a car which can transform into the fiery pits of hell within minutes of setting off. And don't forget to pack your travelling changing mat, so that the smallest member of the family can be changed when needed, anywhere, in comfort.
Stay safe
If you're on a bus, train or plane, sit your child by the window and take the aisle seat, this will prevent any wanderings. If you have a young baby then you'll need a baby car mirror, which makes checking on them very easy and safe.
Food and drink
Snacks and drinks can be a good idea, especially on longer car journeys where the only alternative is usually some type of fast food place. Stick to healthy options, fruit, sandwiches, water and dilute juice, avoiding anything that will induce a sugar rush and crash. And don't forget that what goes in, must come out at some point, so factor in toilet breaks into your journey to avoid the inevitable "I can't cross my legs, I need to go now!"
For babies a travel changing mat can come in very useful.
Operation distraction
Gone are the days when all children would occupy themselves with books or toys, modern children can expect something a little more sophisticated. If you don't want to listen to the same three songs over and over until your ears bleed, giving them some kind of electronic gadget preloaded with appropriate apps, games, and movies can be the answer. Just don't forget to charge them before you set off. A car organiser with a tablet pocket can come in very handy here.
Remembering all of these things can make travelling a little more tolerable, both for you and your children, and once you reach your destination you can reward yourselves with something nice.
Wishing you the very best of luck, and if things get bad, don't forget to breathe and count to ten.
Have you got any hints and tips of your own? Leave a comment below and help other parents out.