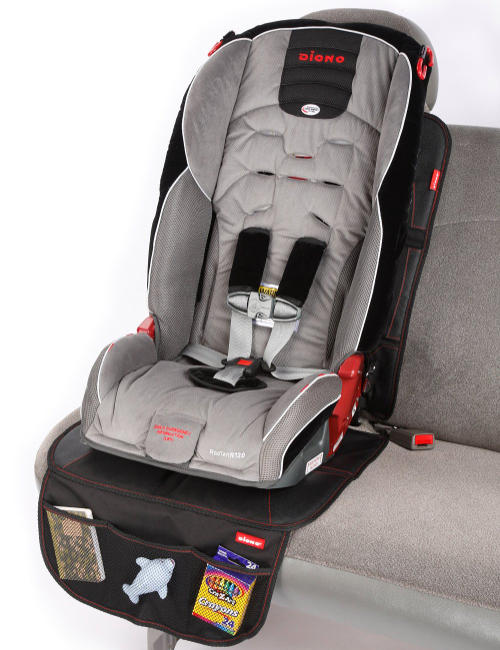 The Diono Ultra Mat is specially designed to protect your car seat from any damage caused by a baby or child car seat. The mat is made with high density foam panels to really protect your car upholstery and stops and indentations being caused.
The protector mat comes with a storage pocket to conveniently store and organise your kids toys and wipes etc. Also you can be ensured that your child seat will not slip due to special top and bottom grip surfaces, and it will last a long time due to double layered tear-resistant fabrics.
The Diono seat protector is designed to fit all car seats, infant carriers and booster seats and it is isofix-compatible.
Click here to buy the EZ-Bugz car sun shades from Amazon.


Customer reviews:
I've fitted them to 3 family cars, Citroen C4, Toyota Avensis Tourer, and Mazda 5 MPV,
It does what it says, excellent protection for car seat upholstery. – Amazon customer.
We bought two of these as protection from our young grandchildren and they do the job perfectly. They were easy to fit and stay in place and we have had no complaints from the children, so that's a bonus! – Amazon customer.
Good value, great protection for the car seats. Had one, and now with a second child, decided to buy another. – Amazon customer.
* Note: Kid Transit does not manufacture this product. All information on this page is for guidance only.