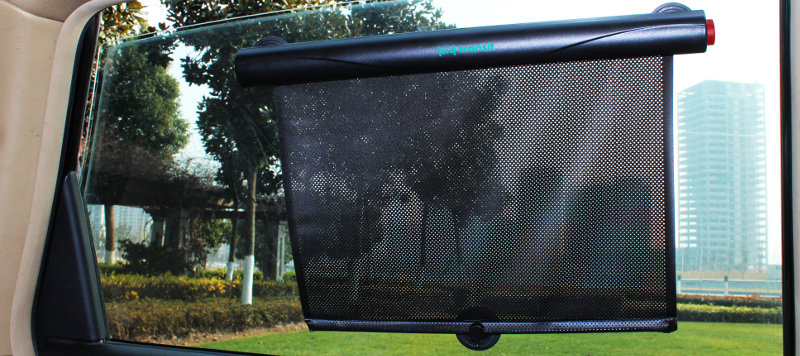 Protecting your child from the sun when driving is essential, and car sunshades are the obvious solution.
The Kid Transit roller sunshade can be easily stuck to your car window and pulled down when ever you need it. There is a quick release roller button so you can quickly retract the blind when you do not need it. Each pack comes with two sunshades.
Exclusively sold on Amazon. See more details here.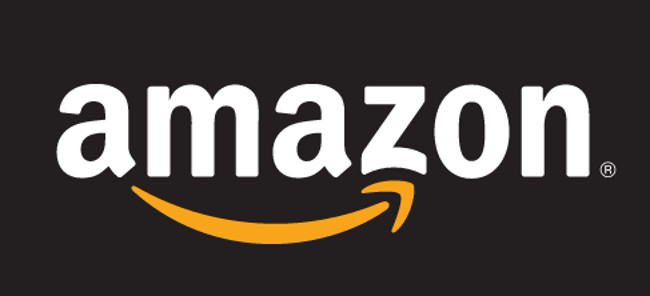 Specifications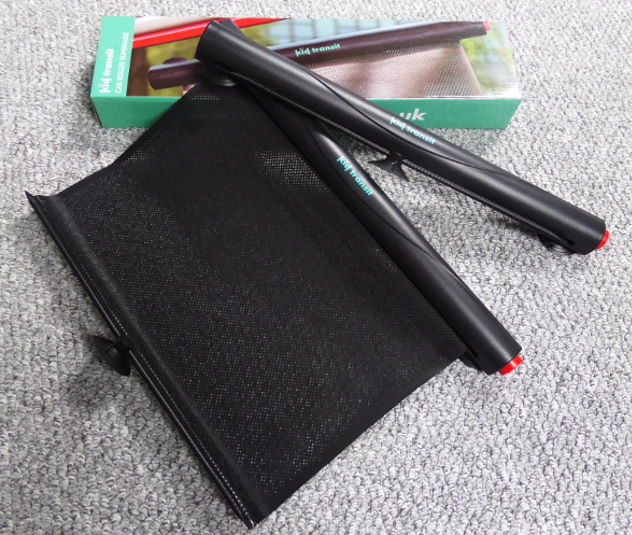 Each sunshade pack comes with two roller sunshades.
The main sunshade case is 43cm wide and the roller blind is 36cm wide. The maximum pull down height of the blind is 43cm. The blind can be easily retracted using a special retraction button on the sunshade.
The sunshade is held in place with 2 suction cups and the pull down blind can be secured to your car window with an additional suction cup. However, the blind does not retract unless you push the red retraction button so it will stay in place without this additional suction cup.
It is possible to still open your car window with the blind in place, and to do this do not fix this additional suction cup so the blind can more freely over the car window and door frame.
---
Exclusively sold on Amazon