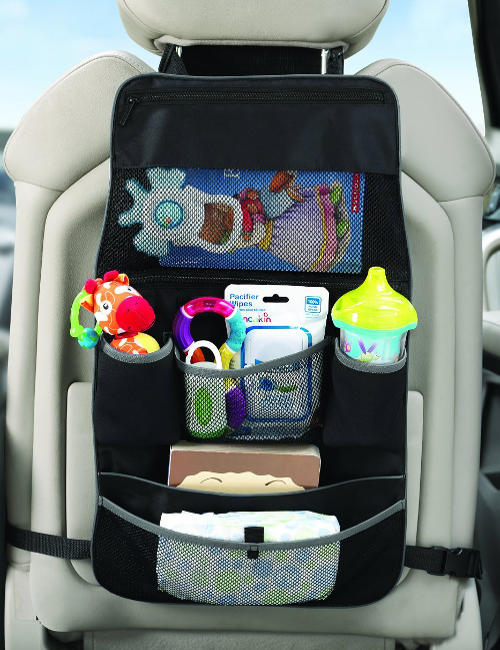 Lindam are a well trusted child products brand and their car and pushchair storage solution is very popular. This convenient car storage organiser simply hangs over the front seat (either the driver or passenger side) and also on a pushchair.
The purpose built storage compartments are perfect for placing toys, wipes, snacks & drinks and all other essentials for when you are out and about in the car. Also, as an added extra it protects your car seats from the unavoidable scuffs and footprints that kids feet will cause when they are sat in the back of your car.
There is also a wide and deep pocket for bigger items such as nappies, two secure drink holders, and a large top pocket with secure zip.
You can get the best deals and read reviews over on Amazon here!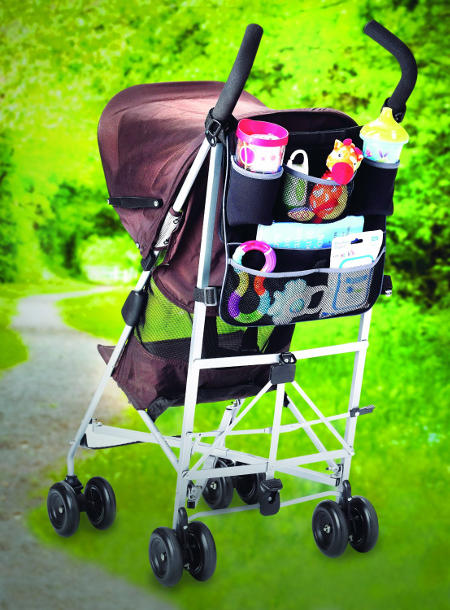 Real buyers reviews:
"This is excellent as you can fill it up so everything is in the car already and not panic when you are out and realise you dont have any wipes/nappies etc." – Amazon customer.
"Really easy to fit and very useful, bought to fill full of fun things for the children for a long journey in a few weeks and then I'm sure will be useful for everyday stuff after that! :)" – Amazon customer.
* Note: Kid Transit does not manufacture this product. All information on this page is for guidance only.