Your baby's first ever Christmas is a special occasion, and because of this many new parents put a lot of pressure on themselves to ensure that everyone has a perfect day. However, throwing a flawless family get together can be tough enough at the best of times, without adding a newborn baby into the equation. We've rounded up a few tips and tricks to ensure that you all have a wonderful time, without feeling the seasonal stress.
Want 67 top tips for travelling with kids? Enter your email and it's yours!
Top tips for a great first Christmas with your baby
Don't disrupt your baby's routine
You've worked hard these past few months to develop a successful routine for your baby, and the celebrations of Christmas can easily undo that hard work as you're out and about visiting relatives. Ask family to come to you this holiday season to ensure you don't disrupt your baby's routine. It'll be so much easier to stick to a familiar schedule in the comfort of your own home, and you won't have to worry about taking all your essentials to another house.
Cut yourself some slack
That being said, hosting Christmas can put a lot of pressure on a person, so it's important to cut yourself some slack. Your baby isn't going to be that interested in the festivities anyway, especially if they are only a few weeks or even months old. Your family and friends should understand that you won't have time or energy to do much of the cooking or entertaining.
For the food, do a 'potluck', where each visitor brings a different dish or dessert. This way, you won't have to worry about catering for everyone, and everyone will have something to eat that they like. You could even book into a nearby restaurant so no one has to do the cooking. Your baby will more than likely be happy to sleep through the meal or enjoy being passed around during the courses.
For the entertainment, keep it simple with a few classic tunes and traditional games like charades! If you're really stuck, just stick on a film and pass around the sherry!
Create memories
There's a whole range of 'Baby's First Christmas' ornaments out there to suit every budget, whether you want a decoration for your tree, or an adorable festive stocking.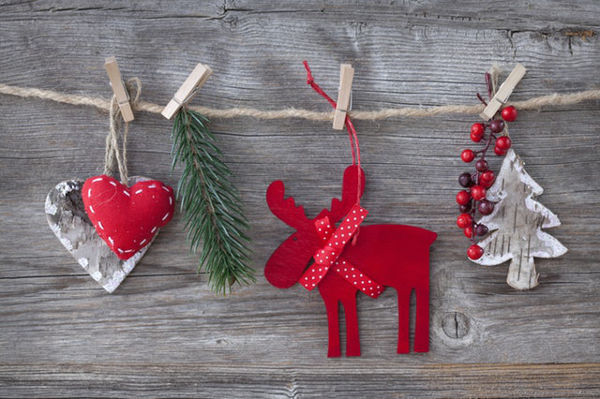 Why not create your own? With the plethora of simple tutorials on sites like Pinterest, you can make your own memories and special ornaments. Personalise your creations with your baby's hand or footprint – a lovely memento to keep for years to come, any extras make a lovely keepsake for grandparents and other relatives.
Treasure the moments
A baby's first Christmas is all about the memories. Make sure you keep a camera on hand to snap all the special moments throughout the day. They'll be great to look back on in years to come, and your child will be able to see what a special day their first Christmas was.
Start family traditions
What better time to start a new family tradition that your baby's first ever Christmas day? Put out a mince pie for Santa on Christmas Eve, go for a lovely refreshing walk on Christmas afternoon and watch a seasonal film on Boxing Day.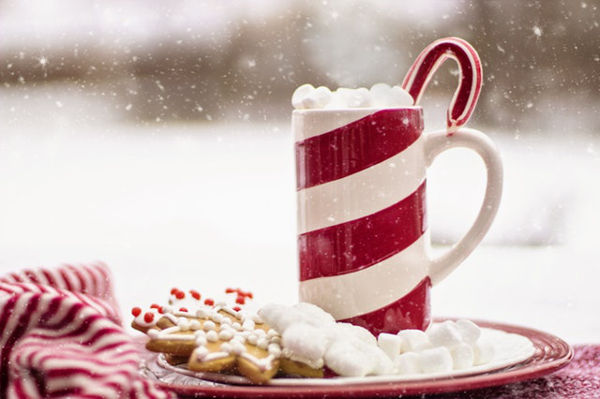 Another idea that has taken off in recent years is the giving of a Christmas Eve box, filled with a new set of PJs, some sweet treats and novelty slippers. Bonus points if the whole family, including the little one, is wearing matching Christmas PJs!
What are you planning for your baby's first Christmas? Let us know in the comments below or on Facebook and Twitter.