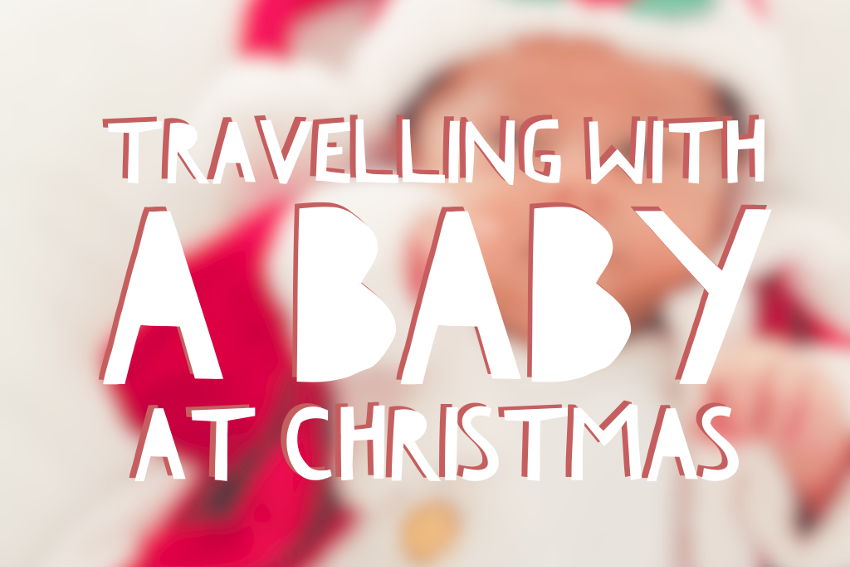 Although in our last post we suggested staying at home during your baby's first Christmas, we understand that this isn't always possible. Often, for the whole family to be together you need to do a little bit of travelling. Luckily, our products like the car organiser with tablet holder and travel changing mat will come in handy! We've also rounded up a list of things you should probably pack if you're staying over at a relatives house this holiday season.
How long are you staying for?
Adjust this list to accomodate how many days and nights you plan to stay. Spares are always good, whether they're for baby or mummy or daddy!
Clothing
Take lots of changes of baby's clothing, you don't want to run out, and you probably wont have time to put a wash on everyday at your relatives house. Remember to pack some fun and festve pieces for the season – not much is as cute as a baby elf!
Think about what activities you'll be doing. Will you be sat in front of the sofa most of the day? Or will you be heading out for a post-Queen's speech walk?
Toiletries 
Make sure you take plenty of nappies with you, if you're worried about carting them along with a car load of Christmas presents, buy them at your destination, or have Amazon ship them ahead of your arrival.
You may also need to pack nappy rash cream, nappy bags and plenty of baby wipes. Our travel changing mat is ideal for on-the-go challenges, and has a handy bag section attached to it for keeping spare nappies and essentials.
Be sure to take some sensitive baby shampoo, or again buy it at your destination if your worried about the weight.
As for yourselves, remember to pack all of your essentials but remember you can always nip to a shop or borrow from your relatives if you're stuck!
Feeding 
If you plan on breastfeeding you wont need to take much equipment with you. However, formular-feeding requires a little more planning in advance. You can buy travel sized packs of ready-made , or alternatively take portions of powedered formula, and insulated flask of boiling water and sterilised bottles.
Your relatives house should have somewhere where you can sterilise your bottles and warm up milk, however, check it's always good to check in advance.
Remember to back some bibs and wipes to keep everything clean. And don't forget about on-the-road snacks for the grown-ups too!
On the road
Bring along some of your baby's favourite toys to keep them occupied during the journey. This will also give them some form of familiarity if you are staying at a place that is new to them. You can pop these inside one of our useful car organisers, along with your other essentials and grab them when you need them.
In the meantime, baby car mirrors can really help comfort a baby in the back of the car. Not only are they entertainment for the child, but seeing their parents' faces might calm them down on a long journey. They also give parents a peace of mine whilst they're driving in the front.
Car journeys can get cold and hot, so be sure to take some a few blankets and layers of clothing.
Where are you heading this Christmas? Let us know in the comments below, or on Twitter and Facebook.