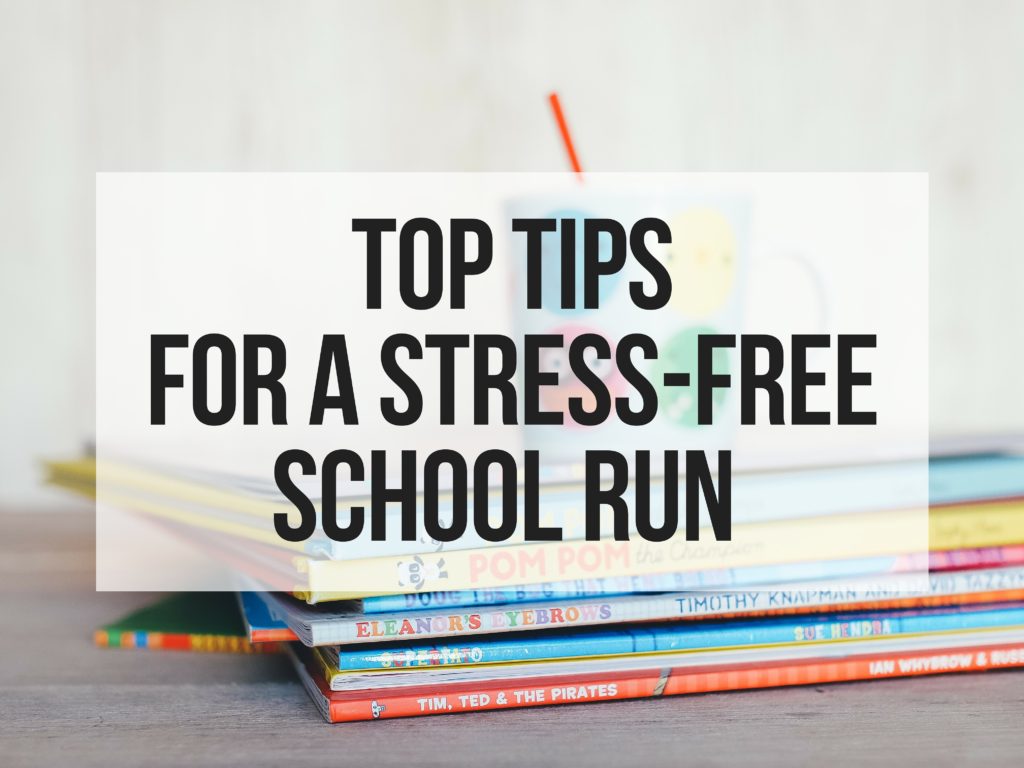 For many parents, the early morning school run is a stressful affair, usually ending in shouting and tears from both the parents and the children. However, with our simple and effective tips, Monday morning can be made a whole lot easier. Save time, get organised and keep calm and your kids will arrive to school on time and ready to start learning.
Organise everything the night before
Ensuring that everything you need for the following day is ready at the door the night before will save heaps of time and stress.
Complete all homework…
Make sure everyone's homework is done at least the evening before the deadline. Even better, by getting your kids to complete it the day its set will free up precious weekend time and save them (and you) worrying about handing it in on time. After all, there's nothing worse than having to fabricate facts about planets at 7am on a Monday, apart from perhaps, realising that you have to solve 10 maths problems at 8pm on a Sunday night!
Have lunch prepared…
If your kids bring a packed lunch with them to school, be sure to have it ready the night before. Maybe prepare it (or have them help) whilst you're waiting for dinner to cook? If this seems impossible then get them signed up for school lunches.
Sort out clothes and school supplies…
Have everyone lay out their clothes and sort out necessary school supplies before heading to bed. This way they should never forget their P.E. kit and they won't be frantically searching for a pen before rushing out the door.
Get to bed early…
Last but certainly not least, get everyone to bed early – including yourself! Encouraging a routine and setting an early bedtime will not only boost their energy levels in the morning, but also yours. Plus, it will be an extra special treat on weekends when they get to stay up the extra hour or so.
Save time whenever it's possible
Try to save as much time (and stress!) as possible by making a few simple changes to your routine.
Put the clocks forward by 10 minutes without telling the kids – this will definitely work for young children who don't own their own phones or tablets. It will encourage them to get up and get on and you don't need to stress (as much) about arriving on time.
Resist the urge to snooze and get yourself ready before waking the children up. This way, there will never be a day when you leave the house without brushing your hair and your PJs still on! Seeing that you are fully ready and organised in the morning should encourage young children to follow suit.
Keep morning essentials in one, easily accessible cupboard. This way even your youngest will be able to grab themselves breakfast and brush their teeth before heading out the door.
Less stress
Occasionally turning up a few minutes late to school is not the end of the world. I'm sure the teacher would rather the kids show up safe and sound, rather than arriving distressed and distracted. In saying that, it is always important to be punctual, and if being late becomes the norm, be sure to use these tips to improve school mornings for everyone.
Do you have any tips that make the dreaded school run a breeze? Let us know in the comments section below and on Twitter!